<![CDATA[
Phenol
Phenol is an aromatic organic compound which is primarily produced by cumene oxidation. The major use of phenol, consuming two thirds of its production, involves its conversion to precursors of plastics.
Overview
Highlights
Table of Contents
Deliverables
Contact Us
The demand for phenol in the domestic market has been growing every year to cater to the rapidly emerging industries based on phenolic applications. Production however has not kept pace with the growing demand and this mandated procurement of huge amounts of imports to satiate domestic demand. The country is therefore dependent on imports to meet 70% of its domestic phenol demand.
The demand for phenol in India is primarily fuelled by the growth in PF resin manufacture, which has recorded growth rates of approximately 10% in the last few years. Manufacture of agro chemicals, alkyl phenols and its use in the pharmaceutical industry are notable growth drivers of phenol in the domestic market.
There have been no capacity additions for phenol in the past few years, with only two manufacturers -- Hindustan Organics and SI Group -- to cater to domestic demand. Domestic production, buffeted by anti-dumping duties levied by the Government of India on imports of phenol from Japan, Thailand, China, EU, Singapore, South Africa, USA and South Korea, has been rising steadily. The current domestic demand scenario is fraught with end users struggling to secure their supplies of phenol from countries sheltered from anti-dumping duties.
Global demand for phenol is 8.5 million tonnes per annum. The demand for phenol and its end products are rising in the global market, fuelling the demand for phenol and the primary cause of its growth. Asia is expected to dominate the global market for acetone and bisphenol-A, which use phenol as the primary feedstock. Together acetone and bisphenol-A account for 70 % of the total use of phenol in the global market.
Highlights of the Report
Domestic installed capacity, production and demand
Key Manufacturers in India
Domestic Market Share and Trends
Region-wise Demand Distribution
Month-wise Import Quantities
Month-wise Export Quantities
Country-wise Share of Imports
Port-wise Share of Imports
Major End Users, Traders and Distributors
CIF Pricing
Prominent Production Technology Licensors
Industrial Manufacturing Process
Application and Use in Diverse Sectors
Global Market highlights
Health Impacts
Chemical and Physical Properties
Chapter 1: Introduction

Chemical and Physical Properties
Application and Use
Health Impacts
Industrial Manufacturing Process
Prominent Production Technology Licensors

Chapter 2: Indian Scenario

Production and Demand
Region-wise Demand Distribution
Key Producers in India
Market Share and Trends
Import and Exports

Month-wise Import Quantities
Month-wise Export Quantities
Country-wise Share of Imports
Port-wise Share of Imports

Major End Users, Traders and Distributors
Pricing in India

CIF Pricing

Chapter 3: Global scenario
Purchase of IPC's Report includes:
Soft Copy of the report in pdf format
1 Year access to IPC's price database for polyethylene
1 Year access to indianpetrochem.com news and analysis (Login Id/Password)
One free report update (Reports are updated half-yearly or yearly)
Access to IPC analysts and experts for queries/explanations regarding the report
Hard Copy of the report available at extra cost
Purchase of the report entitles you to avail discounts on the following products:
Database of chemicals and petrochemicals daily prices
Monthly Market Advisory Services
Industry database
Chemical and Petrochemical project database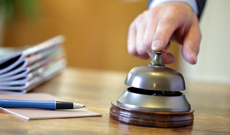 Manager Content
Anirudh Sharma
Tel: 91 9999122773
response@indianpetrochem.com
Business Development
Divya Aggarwal
Mobile: +91-7290004372/80
Office : 011-69999760
support@indianpetrochem.com