<![CDATA[
VAM
Vinyl Acetate Monomer, commonly referred to as VAM, is used to make Polyvinyl Acetate (PVA), a polymer widely used for making emulsion (latex) products â€â€Å" interior and exterior paints, adhesives, paper coatings, and textile treatments. Polyvinyl Alcohol (PVOH), Ethylene Vinyl Acetate (EVA) polymers, Ethylene Vinyl Alcohol (EVOH) resins and Polyvinyl Butyral (PVB) are other major end-uses of VAM.
Overview
Highlights
Table of Contents
Deliverables
Contact Us
The market study firmly establishes a growing demand in India for VAM, which has been increasing over the years, but in a non continuous manner. VAM demand is met through imports. The largest derivative Vinyl Acetate Monomer (VAM) accounts for 34% of Acetic Acid consumption. VAM is used in adhesives, textiles, paints and paper. Its growth is keeping pace with GDP growth. Major portion of demand for VAM in India is for the production of adhesives and coating formulation. The end use industry of VAM in the country is expected to grow rapidly in view of the overall economic and industrial development.
The western region of the country is the largest hub of VAM consumption, accounting for more than half of domestic VAM consumption. Other regions of the country share approximate similar VAM requirements, which are however, expected to increase in the future.
VAM in India is a lucrative market as the entire Indian demand of VAM is met through imports. There is currently no production of VAM in India, as Jubilant Organosys Limited halted its VAM manufacturing in 2009. However, this is set to change with the entry of new players in this field. Singapore is the major source of import and has more than half share in total quantity of VAM imported by India. Taiwan followed by Iran, USA and Belgium account for the rest.
Asia Pacific region is accounted for growing demand of VAM, of which China is playing a crucial role. Due to huge population in China and India they pose a huge consumption potential with major end use application of VAM there being, Polyvinyl Acetate (PVAc), and Ethylene Vinyl Acetate (EVA). Several new VAM production projects are scheduled in the near future which will help in procuring the emerging global demand of VAM. However, demand for vinyl acetate monomer (VAM) exceeds its supply by around one million tones, which causes hike in global VAM prices significantly.
Highlights of the Report
Domestic installed capacity, production and demand
Key Manufacturers in India
Domestic Market Share and Trends
Region-wise Demand Distribution
Month-wise Import Quantities
Month-wise Export Quantities
Country-wise Share of Imports
Port-wise Share of Imports
Major End Users, Traders and Distributors
CIF Pricing
Prominent Production Technology Licensors
Industrial Manufacturing Process
Application and Use in Diverse Sectors
Global Market highlights
Health Impacts
Chemical and Physical Properties
CHAPTER 1
Introduction

Properties
Uses
Manufacturing Process

Acetic acid addition to acetylene
Acetic acid addition to ethylene
Acetic anhydride-acetaldehyde reaction

Health and Safety

Effects of Exposure
Acute (short-term):
Chronic (long-term):
Safety Aspects

CHAPTER 2
India Scenario

Production and Demand
Key Producer

Vinyl Chemicals (India) Ltd
Jubilant Organosys Limited
Reliance Industries (Mumbai)

Key Consumers
Market Trend
Import and Export
Import-Export Scenario

Month wise Imports

Port wise Imports Analysis
C.I.F. Price Analysis
Major End Users, Distributors and Traders

CHAPTER 3
Global Scenario
List of Tables
Figure 1 Vinyl Acetate Monomer Production and Demand (2001-2013, MT)
Figure 2 Vinyl Acetate Monomer Capacity Utilization (2001-2014)
Figure 3 Vinyl Acetate Monomer Value per Ton (2001-2013, MT)
Figure 4 Vinyl Acetate Monomer Imports by India (2001-2013, in MT)
Figure 5 VAM Import Sources India (2012)
Figure 6 VAM Imports Share (2013)
Figure 7 VAM Import Sources India (2014)
Figure 8 Vinyl Acetate Monomer Exports by India (2001-13, in MT)
Figure 9 Vinyl Acetate Monomer Export Sources for India (2012-2013)
Figure 10 Month wise Import Data (2012)
Figure 11 Month wise Import Data (2013)
Figure 12 Month wise Import Data (2014 (Till July))
Figure 13 Port wise Import Data (2012)
Figure 14 Port wise Import Data (2013)
Figure 15 Port wise Import Data (2014)
Figure 16 CIF Prices (2012)
Figure 17 CIF Prices (2013)
Figure 18 CIF Prices (2014)
Figure 19 Vinyl Acetate Monomer Global Production Share (country wise 2012, in MT)
List of Figures
Table 1 Physical & Chemical properties of Vinyl Acetate Monomer
Table 2 End user applications of Vinyl Acetate Monomer
Table 3 Scenario of Vinyl Acetate Monomer in India
Table 4 Vinyl Acetate Monomer Production and Demand (2001-2014, MT)
Table 5 Vinyl Acetate Monomer Demand (2001-2013)
Table 6 Vinyl Acetate Monomer Imports by India (2001-2014, in MT)
Table 7 VAM Import Sources India (2012)
Table 8 VAM Import Sources India (2013)
Table 9 VAM Import Sources India (2014)
Table 10 Vinyl Acetate Monomer Exports by India (2001-14, in MT)
Table 11 Month wise Import Data (2012)
Table 12 Month wise Import Data (2013)
Table 13 Month wise Import Data (2014 (Till July))
Table 14 List of Importers and Distributors
Purchase of IPC's Report includes:
Soft Copy of the report in pdf format
1 Year access to IPC's price database for polyethylene
1 Year access to indianpetrochem.com news and analysis (Login Id/Password)
One free report update (Reports are updated half-yearly or yearly)
Access to IPC analysts and experts for queries/explanations regarding the report
Hard Copy of the report available at extra cost
Purchase of the report entitles you to avail discounts on the following products:
Database of chemicals and petrochemicals daily prices
Monthly Market Advisory Services
Industry database
Chemical and Petrochemical project database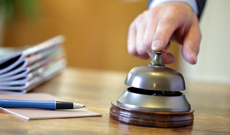 Manager Content
Anirudh Sharma
Tel: 91 9999122773
response@indianpetrochem.com
Business Development
Divya Aggarwal
Mobile: +91-7290004372/80
Office : 011-69999760
support@indianpetrochem.com