<![CDATA[
Toluene

Toluene is an important organic solvent widely used as an industrial feedstock, but is also capable of dissolving a number of notable inorganic chemicals such as sulfur, iodine, bromine, phosphorus, and other non-polar covalent substances.
Its major end-products are polyurethanes, which are used to make the foam in furniture, mattresses, car seats, building insulation, coatings for floors and furniture and refrigerators. Polyurethanes are also used in artificial sports tracks, jogging shoes, and in roller blade wheels.
Overview
Highlights
Table of Contents
Deliverables
Contact Us
The pharmaceutical and printing ink industries, both of which have been growing at 10% per year in India, are the major consumers of toluene in the domestic market. Paint, rubber and TDI industries are the other major consumers of toluene, with significant share of the domestic toluene demand. The western region is the most important consumer of toluene in India, followed by the northern and the southern region. The southern region has shown significant growth in the last 5 years, making it one of the fastest growing regions for toluene consumption.
Most of the domestic demand for toluene is met through imports and the international market has a direct bearing on domestic prices. In India, toluene is mostly produced by separation of aromatic mixture.
The production of toluene depends significantly on the differential between toluene and naphtha prices. Toluene values generally track naphtha prices and as a result the product prices and supply have are affected by the swing in the prices of is feedstock.
Highlights of the Report
Domestic installed capacity, production and demand
Key Manufacturers in India
Domestic Market Share and Trends
Region-wise Demand Distribution
Month-wise Import Quantities
Month-wise Export Quantities
Country-wise Share of Imports
Port-wise Share of Imports
Major End Users, Traders and Distributors
CIF Pricing
Prominent Production Technology Licensors
Industrial Manufacturing Process
Application and Use in Diverse Sectors
Global Market highlights
Health Impacts
Chemical and Physical Properties
Chapter 1: Introduction

Chemical and Physical Properties
Application and Use
Health Impacts
Industrial Manufacturing Process
Prominent Production Technology Licensors

Chapter 2: Indian Scenario

Production and Demand
Region-wise Demand Distribution
Key Producers in India
Market Share and Trends
Import and Exports

Month-wise Import Quantities
Month-wise Export Quantities
Country-wise Share of Imports
Port-wise Share of Imports

Major End Users, Traders and Distributors
Pricing in India

CIF Pricing

Chapter 3: Global scenario
Purchase of IPC's Report includes:
Soft Copy of the report in pdf format
1 Year access to IPC's price database for polyethylene
1 Year access to indianpetrochem.com news and analysis (Login Id/Password)
One free report update (Reports are updated half-yearly or yearly)
Access to IPC analysts and experts for queries/explanations regarding the report
Hard Copy of the report available at extra cost
Purchase of the report entitles you to avail discounts on the following products:
Database of chemicals and petrochemicals daily prices
Monthly Market Advisory Services
Industry database
Chemical and Petrochemical project database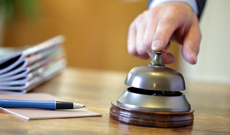 Manager Content
Anirudh Sharma
Tel: 91 9999122773
response@indianpetrochem.com
Business Development
Divya Aggarwal
Mobile: +91-7290004372/80
Office : 011-69999760
support@indianpetrochem.com