Styrene
Styrene monomer is an important feedstock for the manufacture of several industrially valuable chemicals such as ABS (acrylonitrile butadiene styrene), SAN (Styrene acrylonitrile), styrene butadiene and in the production of polystyrene.
The later is the most important application of styrene in the country. A majority of styrene monomer is used in the manufacture of mundane items such as CD cases, disposable cups, food containers and refrigerator door liners.The northern region leads domestic demand for styrene in the country, followed by the western and southern regions.
Overview
Highlights
Table of Contents
Deliverables
Contact Us
The demand for styrene has significantly increased since 2010, after the chemical market recovery from the global economic slowdown. The entire demand for styrene is met through imports due to lack of any production facilities within the country. This makes the demand susceptible to international fluctuations in prices as well availability of styrene. Styrene is produced in industrial quantities from ethylbenzene, which is in turn is prepared on a large scale by alkylation of benzene with ethylene. Benzene, the primary feedstock for styrene, has a direct influence on the supply of styrene to India since feedstock prices determine the prevalent market dynamics.
Due to lack of production facilities, India is entirely dependent on production capacities in other countries to meet its growing styrene demand. An abrupt change in international prices therefore, harshly affects domestic users of styrene in the country. Since there are no plans of any capacity initiations in the near future, international producers hold an extraordinary grip on the domestic market.
Styrene is relatively inexpensive to move and hence, widely exchanged between different regions. Asia currently accounts for more than half of global styrene demand and is expected to remain the global styrene growth driver. Continued industrial development, population growth and rising income levels are key drivers, all of which are dominant in the upcoming Asian markets and in India. Industrial development in China continues to have substantial influence on regional styrene demand.
In the global market, styrene demand remains dominated by its main derivative, polystyrene, and this industry has reached maturity in several developed countries of the west. Styrene demand in the Americas and Europe has, therefore, declined in recent years due to reduced levels of manufacturing and material substitution in packaging. Other important applications of styrene in the global market include production of acrylonitrile-butadiene-styrene (ABS) and styrene-acrylonitrile (SAN) resins, styrene-butadiene (SB) copolymer latexes and unsaturated polyester.
Highlights of the Report
Domestic installed capacity, production and demand
Key Manufacturers in India
Domestic Market Share and Trends
Region-wise Demand Distribution
Month-wise Import Quantities
Month-wise Export Quantities
Country-wise Share of Imports
Port-wise Share of Imports
Major End Users, Traders and Distributors
CIF Pricing
Prominent Production Technology Licensors
Industrial Manufacturing Process
Application and Use in Diverse Sectors
Global Market highlights
Health Impacts
Chemical and Physical Properties
Chapter 1: Introduction

Chemical and Physical Properties
Application and Use
Health Impacts
Industrial Manufacturing Process
Prominent Production Technology Licensors

Chapter 2: Indian Scenario

Production and Demand
Region-wise Demand Distribution
Key Producers in India
Market Share and Trends
Import and Exports

Month-wise Import Quantities
Month-wise Export Quantities
Country-wise Share of Imports
Port-wise Share of Imports

Major End Users, Traders and Distributors
Pricing in India

CIF Pricing

Chapter 3: Global scenario
Purchase of IPC's Report includes:
Soft Copy of the report in pdf format
1 Year access to IPC's price database for polyethylene
1 Year access to indianpetrochem.com news and analysis (Login Id/Password)
One free report update (Reports are updated half-yearly or yearly)
Access to IPC analysts and experts for queries/explanations regarding the report
Hard Copy of the report available at extra cost
Purchase of the report entitles you to avail discounts on the following products:
Database of chemicals and petrochemicals daily prices
Monthly Market Advisory Services
Industry database
Chemical and Petrochemical project database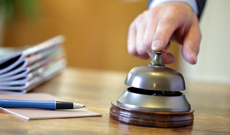 Manager Content
Anirudh Sharma
Tel: 91 9999122773
response@indianpetrochem.com
Business Development
Divya Aggarwal
Mobile: +91-7290004372/80
Office : 011-69999760
support@indianpetrochem.com