<![CDATA[
PVC

Polyvinyl Chloride is one of the most widely traded polymers in the world. Global demand for polymers has reached about 218 MMTPA and the share of PVC in total polymer consumption is about 17-18%.
Worldwide demand for PVC is largely determined by construction activity. The main applications of PVC globally are in pipes & fittings, door & window profiles, tubes, rigid films, sheets, cables and wires.
Overview
Highlights
Table of Contents
Deliverables
Contact Us
In India, demand for PVC is driven by the agriculture and construction sector. PVC pipes for irrigation and water distribution account for a bulk of the national PVC demand. RIL, Finolex, Chemplast, DCW and Shriram are the major producers of PVC resin and related products in India.
PVC demand in India grew from 1131 KTA in 2006 to 1980 KTA in 2012, at a CAGR of 9.8%. Production capacity increased at an annual compounded growth rate of just 4%, from 1085 KTPA in 2006 to 1370 KTPA in 2012. Production has lagged demand in the Indian PVC market and India imports about 42-43% of PVC consumed annually. India imported about 750-1000 KT of PVC during the last two years and the share of imports in total consumption is expected to exceed 50% in the next five years.
Five companies- RIL, Finolex, Chemplast, DCW and Shriram â€â€Å" are the major producers of PVC resin and related products in India. Vivanta Enterprises Ltd, a New Delhi-based company is setting up a plant of 220 KTPA capacity to make suspension-grade PVC. The plant is expected to become operational over the next year.
Overall domestic PVC production is forecast to grow at a CAGR of about 6.6% over the next 5 years. We expect robust demand growth over the next five years and rate of growth of demand will be close to 11% per annum. As production fails to keep pace with demand, we expect imports to keep rising over the foreseeable future. By 2018, India could import about 50-60% of PVC consumed in the absence of any new large capacity additions.
PVC is consumed by a large number of small and medium sized manufacturers to make finished products. In recent years, manufacturing of finished PVC products has experienced rapid growth and has generated significant wealth for investors and entrepreneurs. It remains one of the fastest growing sectors in India and around the world.
Introduction to Global and Indian trends in PVC production and demand
Indian PVC market dynamics
Major PVC Producers in India
PVC Supply (2006-12) and PVC Supply Forecast (2012-17)
The Indian PVC market size and market share
PVC Demand by Sector and PVC Demand Forecast
Indian PVC Installed Production Capacity and Forecast by Company
Indian PVC planned projects and expanisions
PVC technology and production process
PVC Prices in India (2009-13)
PVC Trade in India - Indian PVC Demand, Production, Imports/ Exports and Forecasts (2012-17)
Table of Contents
Chapter 1 Introduction

Global Scenario

Ethylene dichloride (EDC) and Vinyl chloride Monomer (VCM)
Polyvinyl Chloride

Indian Scenario

EDC and VCM
Polyvinyl Chloride

Indian Polyvinyl Chloride market dynamics

Chapter 2 Polyvinyl Chloride supply in India

Polyvinyl Chloride Producers in India

Reliance Industries Limited (RIL)
Finolex Industries Ltd
Chemplast Sanmar
DCW
DCM Shriram Consolidated Ltd (DSCL)

Polyvinyl Chloride Supply (2006-12)
Polyvinyl Chloride Supply Forecast (2012-17)

Chapter 3 Indian Polyvinyl Chloride Market and Demand

The Indian Polyvinyl Chloride Market Size
Polyvinyl Chloride Demand by End-Use
Polyvinyl Chloride Demand Forecast

Chapter 4 Indian Polyvinyl Chloride Production Capacity

Indian Polyvinyl Chloride Installed Production Capacity and Forecast by Company
Indian Polyvinyl Chloride planned projects

Reliance Industries Ltd
Chemplast
DCW

Polyvinyl Chloride technology and production process
Indian Polyvinyl Chloride Industry market share

Chapter 5 Polyvinyl Chloride Prices in India
Chapter 6 Polyvinyl Chloride Trade in India

Global Polyvinyl Chloride Trade
Indian Polyvinyl Chloride Demand, Production, Imports and Exports
Indian Polyvinyl Chloride Forecasts (2012-17)
List of Tables
Table 1.1: Global Polymers consumption (PE, PP, PVC, PS, ABS, PET and PC) in 2012
Table 1.2: Global PE, PP, PVC, Ethylene and Propylene demand (2010-2012)
Table 1.3: Indian EDC and VCM Capacity, Production, Import and Demand (2010-2014)
Table 2.1: RIL polymer production (PP, PE and PVC, FY 2012 and FY 2013)
Table 2.2: Polyvinyl Chloride Capacity, Production, Import, Export and Demand (KTPA, 2006-12)
Table 2.3: Poly vinyl Chloride Capacity, Production and Demand (KTPA, 2012-17)
Table 3.1: Poly vinyl Chloride End Use Consumption by sector (2010-11 and 2011-12)
Table 3.2: PVC Capacity, Production and Consumption forecast (2012-17)
Table 4.1: PVC current capacity and projected capacity addition by companies (2012-17)
Table 4.2: Domestic PVC Market Share (in KTA, 2012-13)
Table 5.1: Polyvinyl Chloride prices in Rs/MT (2009-13)
Table 6.1: PVC capacity, production, demand, Imports and Exports (KTPA, 2006-12)
Table 6.2: Polyvinyl Chloride Demand, Production, Imports and Exports Forecast (KTPA, 2012-17)
List of Figures
Figure 1.1: Global Polymers consumption share in 2012
Figure 1.2: Global PVC, Polyethylene and Polypropylene demand (2010-12, in MMT)
Figure 1.3: Share of Global installed PVC production capacity by region in 2013
Figure 1.4: Production capacities of the world's largest PVC producers
Figure 1.5: Global PVC consumption by region in 2013
Figure 1.6: Global PVC consumption by end-use in 2013
Figure 2.1: Polyvinyl Chloride production and demand in India (2006-12, in KT)
Figure 2.2: Poly vinyl Chloride installed capacity growth in India
Figure 2.3: Overall operating rate of Indian PVC capacity
Figure 2.4: Poly vinyl Chloride production and demand in India (2012-17, in KT)
Figure 3.1: Poly vinyl Chloride End Use Consumption by Sector (2011-12)
Figure 4.1: PVC current capacity and projected capacity addition by companies (2012-17)
Figure 4.2: Domestic PVC Market Share (in KTA, 2012-13)
Figure 5.1: PVC price in India (in Rs/MT, 2009-13)
Figure 6.3: Polyvinyl Chloride production and demand in India (2006-12, in KT)
Figure 6.4: Indian Polyvinyl Chloride Imports and Exports (KT, 2006-12)
Figure 6.5: Polyvinyl Chloride production and demand in India (KT, 2012-17)
Figure 6.6: Indian Polyvinyl Chloride Imports and Exports (KT, 2012-17)
Purchase of IPC's PVC Report includes:
Soft Copy of the report in PDF format
1 Year access to IPC's price database for polypropylene
1 Year access to indianpetrochem.com news and analysis (Login Id/Password)
One free report update (Reports are updated half-yearly or yearly)
Access to IPC analysts and experts for queries/explanations regarding the report
Hard Copy of the report available at extra cost
Purchase of the report entitles you to avail discounts on the following products:
Database of chemicals and petrochemicals daily prices
Monthly Market Advisory Services
Industry database
Chemical and Petrochemical project database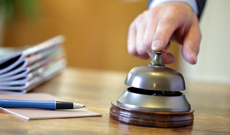 Manager Content
Anirudh Sharma
Tel: 91 9999122773
response@indianpetrochem.com
Business Development
Divya Aggarwal
Mobile: +91-7290004372/80
Office : 011-69999760
support@indianpetrochem.com