<![CDATA[
Pthalic Anhydride
No data
Overview
Highlights
Table of Contents
Deliverables
Contact Us
Phthalic Anhydride is the first anhydride of dicarboxylic acid to be used commercially. The primary use of phthalic anhydride is as a chemical intermediate in the production of plastics from vinyl chloride. A majority of phthalic anhydride demand in the country is due to its application in the manufacture of phthalic plasticizers. Manufacture of alkyd resins is another important use of phthalic anhydride in the country, which is used in the production of paints and lacquers, insect repellents, and urethane polyester is another important source of demand for phthalic anhydride in India (check this!). The western region of India is the leading consumer of phthalic anhydride, accounting for a major portion of the domestic demand. Northern and southern regions are other important consumers of phthalic anhydride, recording significant growth rates in the recent years.
PA is expected to witness sustained growth in demand in India driven by expansion in capacities of all downstream users in the country such as paints, PVC, transportation, construction, plastic products, textile dyes and printing inks in the country. A small portion of the domestic demand has to be met through imports as the country has fixed export obligations. Fluctuations in the prices of PAN have been recorded in the past 5 years caused primarily due to variable price movements of Ortho-Xylene, the principle feedstock of PA, in the international market.
A majority of globally produced Ortho-Xylene is used for the manufacture of phthalic anhydride. Year-to-year growth is expected to be double of the global growth rate of PAN. The strong global demand for phthalate plasticizers is the major driver for the growing consumption of PAN. It will be the same story in India as the growing demand of phthalate plasticizers in the production of polyvinyl chloride (PVC) and unsaturated polyester resins in the manufacturing of fiberglass-reinforced plastic (FRP) is expected to drive the market in the coming years.
Highlights of the Report
Domestic installed capacity, production and demand
Key Manufacturers in India
Domestic Market Share and Trends
Region-wise Demand Distribution
Month-wise Import Quantities
Month-wise Export Quantities
Country-wise Share of Imports
Port-wise Share of Imports
Major End Users, Traders and Distributors
CIF Pricing
Prominent Production Technology Licensors
Industrial Manufacturing Process
Application and Use in Diverse Sectors
Global Market highlights
Health Impacts
Chemical and Physical Properties
Chapter 1: Introduction

Chemical and Physical Properties
Application and Use
Health Impacts
Industrial Manufacturing Process
Prominent Production Technology Licensors

Chapter 2: Indian Scenario

Production and Demand
Region-wise Demand Distribution
Key Producers in India
Market Share and Trends
Import and Exports

Month-wise Import Quantities
Month-wise Export Quantities
Country-wise Share of Imports
Port-wise Share of Imports

Major End Users, Traders and Distributors
Pricing in India

CIF Pricing

Chapter 3: Global scenario
Purchase of IPC's Report includes:
Soft Copy of the report in pdf format
1 Year access to IPC's price database for polyethylene
1 Year access to indianpetrochem.com news and analysis (Login Id/Password)
One free report update (Reports are updated half-yearly or yearly)
Access to IPC analysts and experts for queries/explanations regarding the report
Hard Copy of the report available at extra cost
Purchase of the report entitles you to avail discounts on the following products:
Database of chemicals and petrochemicals daily prices
Monthly Market Advisory Services
Industry database
Chemical and Petrochemical project database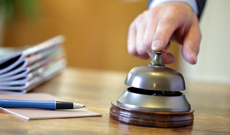 Manager Content
Anirudh Sharma
Tel: 91 9999122773
response@indianpetrochem.com
Business Development
Divya Aggarwal
Mobile: +91-7290004372/80
Office : 011-69999760
support@indianpetrochem.com