<![CDATA[
PTA
Terephthalic acid is a widely used fibre intermediate and ranks 25th in tonnage of all chemicals produced in the world. The growing demand for PTA is fuelled primarily by its consumption in the textile industry as cotton availability is limited and a need for a suitable substitute was required to sustain the textile industry.
Overview
Highlights
Table of Contents
Deliverables
Contact Us
The first PTA plant in India was set up by Reliance Industries Ltd in 1986 and had a capacity of 150 thousand tonnes to meet domestic demand. Demand for PTA has seen significant growth since then as valuable applications of PTA came to be recognized in diverse sectors. PTA demand has been fuelled in recent years because of its use as a raw material for manufacture of PET and polyester staple fibre, which are indispensable in the textile and packaging industry.
In the early 2000's, India's production was sufficient to satiate the entire domestic demand. Production adequately met demand and allowed for a small portion to be exported. The share of imports was negligible but began to decline quickly as the demand for PTA increased. The share of imports has therefore significantly in the past 5 years, with India meeting about one-fifth of its PTA demand through imports in 2013-2014.
Reliance Industries Limited, Mitsubishi Chemical Corporation PTA India Corporation Private Limited and Indian Oil Corporation Limited are the major PTA producers in India. The installed PTA capacity in India has seen a considerable growth, though the production has not kept pace with the increasing PTA demand. Thus, the share of PTA imports in the country is on a continuous rise, especially after market recovery in 2010 after the 2008-2010 global economic crisis. The installed capacity, which has historically kept pace with the rising domestic demand, has however, once again reached a saturation point, wherein even production efficiencies of more than 100% would not contend with rising domestic demand. PTA supply and demand in the past 5 years have been dependent on the rigorously fluctuating naphtha and PX prices in the international market in the face of volatile oil and gas prices. The declining value of India Rupee against the US Dollar has also led to an increase in costs of feedstock procurement, which is the single largest cost of PTA production. Moreover, production and supply have been affected by surges or fall in polyester fibre and PET demand which drives the textile industry as well as the packaging industry.
Additions of capacity for PTA have been aggressive with China adding the maximum capacity in the previous 3 years and more facilities are meant to come online in the coming years. Even when an inevitable correction in production can be seen, China still continues to push for new plants. The production of paraxylene (PX), the primary feedstock for PTA, could not catch up with the rapid PTA expansion nor did polyester output with the rapid increase in PTA capacities. The spread between feedstock Paraxylene (PX) and PTA narrowed in the past year, making it excessively difficult to sustain production by a majority of Asian PTA producers.
Highlights of the Report
Domestic installed capacity, production and demand
Key Manufacturers in India
Domestic Market Share and Trends
Region-wise Demand Distribution
Month-wise Import Quantities
Month-wise Export Quantities
Country-wise Share of Imports
Port-wise Share of Imports
Major End Users, Traders and Distributors
CIF Pricing
Prominent Production Technology Licensors
Industrial Manufacturing Process
Application and Use in Diverse Sectors
Global Market highlights
Health Impacts
Chemical and Physical Properties
Chapter 1: Introduction

Chemical and Physical Properties of Purified Terephthalic Acid
Application and Use in Diverse Sectors
Health Impacts
Industrial Manufacturing Process

Amoco Purification Method
Mitsubishi Decarbonylation Process
Modification of Henkel Processes
Catalytic, Liquid Phase-Air Oxidation of P-Xylene

Prominent PTA Production Technology Licensors

Invista
Mitsubishi Chemical Corporation (MCC)

Chapter 2: Indian Scenario

Production and Demand
Key Purified Terephthalic Acid Producers in India

Reliance Industries Ltd.
Mitsubishi Chemical Corporation PTA India Corporation Private Limited (MCPI)
Indian Oil Corporation Limited

Market Share and Trends
Import and Exports

Month-wise Import Quantities
Month-wise Export Quantities
Country-wise Share of MEG Imports and Exports
Port-wise Share of PTA Imports

Major End Users, Traders and Distributors
Purified Terephthalic Acid Pricing in India

CIF Pricing

Chapter 3: Global scenario
List of Tables
Table 1: PTA Chemical and Physical Properties
Table 2: Sector-wise Applications of PTA
Table 3: Health Impacts of PTA
Table 4: Domestic PTA Installed Capacity, Production, Demand, Import and Exports (KT, 2001-2014)
Table 5: Year-wise Domestic PTA Production, Demand and Demand Growth (KT, 2001-2014)
Table 6: Company-wise, Year-wise PTA Installed Capacity in India (KT, 2001-2014)
Table 7: Import and Export Statists of Indian Purified Terephthalic Acid (MT, 2001-2014)
Table 8: Month-wise Quantity of PTA Imports (MT, 2012)
Table 9: Month-wise Quantity of PTA Imports (MT, 2013)
Table 10: Month-wise Quantity of PTA Imports (MT, 2014)
Table 11: Month-wise Quantity of PTA Imports (MT, 2012)
Table 12: Month-wise Quantity of PTA Imports (MT, 2013)
Table 13: Month-wise Quantity of PTA Imports (MT, 2014)
Table 14: Major End Users, Traders and Distributor with End Usage of PTA in India
Table 15: Purified Terephthalic Acid Imported Prices in India (Rupees/Ton, 2001-2014)
List of Figures
Figure 1: Year-wise Domestic PTA Demand (KT, 2001-2014)
Figure 2: Year-wise Domestic PTA Production (KT, 2001-2014)
Figure 3: Domestic PTA Installed Capacity, Production and Demand (KT, 2001-2014)
Figure 4: Company-wise Installed PTA Capacity (KT, 2014)
Figure 5: Reliance Industries Limited PTA Production (KT, 2009-2014)
Figure 6: MCPI PTA Production (KT, 2009-2014)
Figure 7: IOCL PTA Production (KT, 2009-2014)
Figure 8: Month-wise Quantity of PTA Imports (MT, 2012)
Figure 9: Month-wise Quantity of PTA Imports (MT, 2013)
Figure 10: Month-wise Quantity of PTA Imports (MT, 2014)
Figure 11: Month-wise Quantity of PTA Imports (MT, 2012)
Figure 12: Month-wise Quantity of PTA Imports (MT, 2013)
Figure 13: Month-wise Quantity of PTA Imports (MT, 2014)
Figure 14: Source Country Share of PTA Imports (2012)
Figure 15: Source Country Share of PTA Imports (2013)
Figure 16: Source Country Share of PTA Imports (2014)
Figure 17: Port-wise Share of PTA Imports (2012)
Figure 18: Port-wise Share of PTA Imports (2013)
Figure 19: Port-wise Share of PTA Imports (2014)
Figure 20: Purified Terephthalic Acid Import Curve (Rupees/Ton, 2001-2013)
Figure 21: CIF Prices for PTA (USD/MT, 2012)
Figure 22: CIF Prices for PTA (USD/MT, 2013)
Figure 23: CIF Prices for PTA (USD/MT, 2014)
Figure 24: World's Top 10 PTA Installed Capacity (MMT)
Purchase of IPC's Report includes:
Soft Copy of the report in pdf format
1 Year access to IPC's price database for polyethylene
1 Year access to indianpetrochem.com news and analysis (Login Id/Password)
One free report update (Reports are updated half-yearly or yearly)
Access to IPC analysts and experts for queries/explanations regarding the report
Hard Copy of the report available at extra cost
Purchase of the report entitles you to avail discounts on the following products:
Database of chemicals and petrochemicals daily prices
Monthly Market Advisory Services
Industry database
Chemical and Petrochemical project database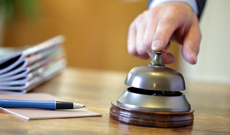 Manager Content
Anirudh Sharma
Tel: 91 9999122773
response@indianpetrochem.com
Business Development
Divya Aggarwal
Mobile: +91-7290004372/80
Office : 011-69999760
support@indianpetrochem.com