<![CDATA[
Polypropylene

Polypropylene (PP) is the second most widely traded polymer in the world after polyethylene. Global demand for polymers has reached about 218 million tonnes and the share of polypropylene in total polymer consumption is about 25%.
Polypropylene is used in a host of applications across sectors such as automobiles, FMCG, textile, agriculture, housing, health-care, electronics and infrastructure due to its versatility, ease of manufacturing, cost efficiency and affordability.
Overview
Highlights
Table of Contents
Deliverables
Contact Us
PP is used for a variety of end-uses:
PP is used to make Raffia used in carpets, packaging material and geotextiles
Biaxially-Oriented Polypropylene (BOPP) films are used in a variety of applications including flexible packaging, pressure sensitive tape, printing and lamination, stationary items, cable wrap and insulation
PP homo polymers are used for Injection molding to make components for automobiles, appliances, furniture, industrial products and a host of other products
PP ICP (Impact copolymers) are used to manufacture pipes, films, injection molding (caps, batteries, pails, automotive and other components) and for thermoforming
TQPP (Tubular Quenched PP) film is used in the textile industry, food industry, footwear, utensils, packaging of snacks and bakery foods
PP Random copolymer (RCP) is used to make heat seal films, blow-molded bottles and injection-molded parts.
Polypropylene demand in India grew from 1535 KTA in 2006 to 3072 KTA in 2012, at a CAGR of 12.3%. Production capacity was more than doubled during this period to reach 4190 KTPA in 2012 from 1945 KTPA in 2006. Domestic production of PP kept pace with demand, increasing from 1844 KT in 2006 to 3692 KT in 2012 (CAGR of 12.3%). Production exceeds demand in the Indian PP market and India exported over 800 KT of PP in 2011 and 2012. India imports about 250 KT of PP every year in spite of production exceeding demand as imported PP is cheaper than domestic PP in some cases. In 2012-13, RIL continued to dominate the Indian market with a share of 64%.
Four companies- RIL, HPL, HPCL (HMEL) and IOCL are the major producers of Polypropylene in India. ONGC (OPaL), MRPL and BCPL (Brahmaputra Cracker and Polymer Ltd) are expected to join this elite club when their petrochemical (PP) plants are completed.
Capacity additions by major players will increase production substantially over the next 5 years. Capacity is expected to reach 5155 KTPA by 2017. Overall domestic PP production is forecast to grow at a CAGR of about 6.1%. We expect robust demand growth over the next five years and rate of growth of demand will be 10.3% per annum. As production fails to keep pace with demand, we expect exports to peak at around 900 KT in 2013 and 2014 before declining steeply during the period 2015-17. By 2018, India could become a net importer of PP in the absence of any new large capacity additions.
Polypropylene is consumed by a large number of small and medium sized manufacturers to make finished products. In recent years, manufacturing of finished polypropylene products has experienced rapid growth and has generated significant wealth for investors and entrepreneurs. It remains one of the fastest growing sectors in India and around the world.
Introduction to Global and Indian trends in Propylene and Polypropylene production and demand
Indian Polypropylene market dynamics
Major Polypropylene Producers in India
Polypropylene Supply (2006-12) and Polypropylene Supply Forecast (2012-17)
The Indian Polypropylene market size and market share
Polypropylene Demand by Sector and Polypropylene Demand Forecast
Indian Polypropylene Installed Production Capacity and Forecast by Company
Indian Polypropylene planned projects
Polypropylene technology and production process
Polypropylene Prices in India (2009-13) by variants and grades - Injection Molding (H110MA), Raffia(H030SG), IPP Films(H100EY) and BOPP(H034SG)
Polypropylene Trade in India - Indian Polypropylene Demand, Production, Imports/ Exports and Forecasts
Table of Contents
Chapter 1 Introduction

Global Scenario

Propylene
Polypropylene

Indian Scenario

Propylene
Polypropylene

Indian Polypropylene market dynamics

Chapter 2 Polypropylene supply in India

Polypropylene Producers in India

Reliance Industries Limited (RIL)
Indian Oil Corporation Limited (IOCL)
HMEL ( HPCL-Mittal Energy Ltd)
Haldia Petrochemicals Limited (HPL)
Brahmaputra Cracker and Polymer Limited (BCPL)

Polypropylene Supply (2006-12)
Polypropylene Supply Forecast (2012-17)

Chapter 3 Indian Polypropylene Market and Demand

The Indian Polypropylene Market Size
Polypropylene Demand by End-Use
Polypropylene Demand Forecast

Chapter 4 Indian Polypropylene Production Capacity

Indian Polypropylene Installed Production Capacity and Forecast by Company
Indian Polypropylene planned projects

RIL Jamnagar expansion project
OPal Project
BCPL Assam Gas cracker
IOCL â€â€Å" Paradip cracker
MRPL

Polypropylene technology and production process
Indian Polypropylene Industry market share

Chapter 5 Polypropylene Prices in India
Chapter 6 Polypropylene Trade in India

Global Polypropylene Trade
Indian Polypropylene Demand, Production, Imports and Exports
Indian Polypropylene Forecasts (2012-17)

Annexures

RIL PP Grade
HPL PP Grade
IOCL PP Grade
HMEL PP Grade
List of Tables
Table 1.1: Global Polymers consumption (PE, PP, PVC, PS, ABS, PET and PC) in 2012
Table 1.2: Global PE, PP, PVC, Ethylene and Propylene demand (2010-2012)
Table 1.3: Major Polypropylene projects planned around the world (2013-17)
Table 1.4: Current and Projected Company-wise Propylene Capacity in India (2011-17, in KTPA)
Table 2.1: RIL polymer production (PP, PE and PVC, FY 2012 and FY 2013)
Table 2.2: Polypropylene Capacity, Production, Import, Export and Demand (KTPA, 2006-12)
Table 2.3: Polypropylene Capacity, Production and Demand (KTPA, 2012-17)
Table 3.1: Polypropylene End Use Consumption by sector (2010-11 and 2011-12)
Table 3.2: PP Capacity, Production and Consumption forecast (2012-17)
Table 4.1: PP current capacity and projected capacity addition by companies (2012-17)
Table 4.2: Domestic PE Market Share (in KTA, 2012-13)
Table 5.1: Polypropylene prices for Injection Molding grade (H110MA) in Rs/MT
Table 5.2: Polypropylene prices for Raffia grade (H030SG) in Rs/MT
Table 5.3: Polypropylene prices for IPP Film (H100EY) in Rs/MT
Table 5.4: Polypropylene prices for BOPP (H034SG) in Rs/MT
Table 6.1: PP capacity, production, demand, Imports and Exports (KTPA, 2006-12)
Table 6.2: Polypropylene Demand, Production, Imports and Exports Forecast (KTPA, 2012-17)
List of Figures
Figure 1.1: Global Polymers consumption share in 2012
Figure 1.2: Global Propylene and Polypropylene demand (2010-12, in MMT)
Figure 1.3: Global Propylene Capacity, Demand and Operating Rates (2005-15, in MMT)
Figure 1.4: Global Propylene Capacity Share by Company
Figure 1.5: Global Polypropylene Capacity Share by Company
Figure 1.6: Global Region-wise PP Capacity (2007, 2012 and 2017, in KT)
Figure 1.7: Company-wise Propylene capacity in India and planned capacity additions (2012-2017)
Figure 2.1: Polypropylene production and demand in India (2006-12, in KT)
Figure 2.2: Polypropylene installed capacity growth in India
Figure 2.3: Overall operating rate of Indian PP capacity
Figure 2.4: Polypropylene production and demand in India (2012-17, in KT)
Figure 3.1: Polypropylene End Use Consumption by Sector (2011-12)
Figure 4.1: PP current capacity and projected capacity addition by companies (2012-17)
Figure 4.2: Domestic PP Market Share (in KTA, 2012-13)
Figure 5.1: Grade-wise PP price in India for Injection Molding, High Molecular Films and Pipes (Rs/MT)
Figure 6.1: Global Polypropylene Exports by Region (2012, KT)
Figure 6.2: Global Polypropylene Imports by Region (2012, KT)
Figure 6.3: Polypropylene production and demand in India (2006-12,
in KT)
Figure 6.4: Indian Polypropylene Imports and Exports (KT, 2006-12)
Figure 6.5: Polypropylene production and demand in India (KT, 2012-17)
Figure 6.6: Indian Polypropylene Imports and Exports (KT, 2012-17)
Purchase of IPC's Polypropylene Report includes:
Soft Copy of the report in pdf format
1 Year access to IPC's price database for polypropylene
1 Year access to indianpetrochem.com news and analysis (Login Id/Password)
One free report update (Reports are updated half-yearly or yearly)
Access to IPC analysts and experts for queries/explanations regarding the report
Hard Copy of the report available at extra cost
Purchase of the report entitles you to avail discounts on the following products:
Database of chemicals and petrochemicals daily prices
Monthly Market Advisory Services
Industry database
Chemical and Petrochemical project database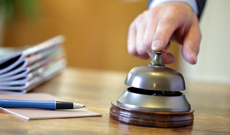 Manager Content
Anirudh Sharma
Tel: 91 9999122773
response@indianpetrochem.com
Business Development
Divya Aggarwal
Mobile: +91-7290004372/80
Office : 011-69999760
support@indianpetrochem.com