<![CDATA[
Polyethylene

Polyethylene is the most widely traded polymer in the world. Global demand for polymers has crossed 200 million tonnes and the share of polyethylene in total polymer consumption is about 36%.
Polyethylene (PE) and its variants: Low-density Polyethylene (LDPE), High-density Polyethylene (HDPE) and Linear Low-density Polyethylene (LLDPE) are used in a host of applications across sectors such as agriculture, housing, automobiles, FMCG, textile, health-care and infrastructurefor their versatility, ease of manufacturing, cost efficiency and affordability.
PE is used for general purpose & special purpose films, packaging material, pipes, injection molding, extrusion coating, heavy duty applications, adhesive lamination, roto molding, HD/HM (High density, High Molecular) Film, Raffia/MF (Mono Filament) and blow molding.
Overview
Highlights
Table of Contents
Deliverables
Contact Us
Polyethylene demand in India grew from 1946 KTA in 2006 to 3479 KTA in 2012, at a CAGR of close to 10.2%. Capacity increased at a rate of over 6.8% to reach almost 3000 KTPA in 2012. However, domestic production grew at a slower rate, increasing from 1935 KT in 2006 to only 2332 KT in 2012 (CAGR of 3.2%). As a result, imports increased from 326 KT in 2006 to 1323 KT in 2012. In 2012, the share of imports in total PE consumption was almost 33%.
Four companies- RIL, HPL, GAIL and IOCL - are the major producers of petrochemicals in India. ONGC (OPaL) and BCPL (Brahmaputra Cracker and Polymer Ltd) are expected to join this elite club when their petrochemical plants are completed. RIL has the largest market share in PE production in India at around 27%. The share of imports in total domestic PE consumption has reached close to 33%.
Capacity additions by major players will increase production substantially over the next 5 years. Overall domestic PE production will grow rapidly at a CAGR close to 14%. Production of LDPE and LLDPE is expected to grow at a rapid pace over the next five years growing at a CAGR of 24.4% and 17.7% respectively. HDPE production is expected to grow at a CAGR of 9.77% over the next 5 years.
Polyethylene is consumed by a large number of small and medium sized manufacturers to make finished products. In recent years, manufacturing of finished polyethylene products has experienced rapid growth and has generated significant wealth for investors and entrepreneurs. It remains one of the fastest growing sectors in India and around the world.
Introduction to Global and Indian trends in Ethylene and Polyethylene production and demand
Indian Polyethylene market dynamics
Major Polyethylene Producers in India
Polyethylene Supply (2006-12) and Polyethylene Supply Forecast (2012-17)
The Indian Polyethylene market size and market share
Polyethylene Demand by Sector and Polyethylene Demand Forecast
Indian Polyethylene Installed Production Capacity and Forecast by Company
Indian Polyethylene planned projects
Polyethylene technology and production process
Polyethylene Prices in India (2009-13) by variants and grades - HDPE prices, LDPE Prices, LLDPE Prices
Polyethylene Trade in India -Indian Polyethylene Demand, Production, Imports/ Exports and Forecasts (2012-17)
Table of Contents
Chapter 1 Introduction

Global Scenario

Ethylene
Polyethylene

LDPE
HDPE
LLDPE

Indian Scenario

Ethylene
Polyethylene

LDPE
LLDPE
HDPE

Indian Polyethylene market dynamics

Chapter 2 Polyethylene supply in India

Polyethylene Producers in India

Reliance Industries Limited (RIL)
GAIL
Haldia Petrochemicals Limited (HPL)
Indian Oil Corporation Limited (IOCL)
Brahmaputra Cracker and Polymer Limited (BCPL)

Polyethylene Supply (2006-12)
Polyethylene Supply Forecast (2012-17)

Chapter 3 Indian Polyethylene Market and Demand

The Indian Polyethylene Market Size
Polyethylene Demand by Sector

LDPE
LLDPE
HDPE

Polyethylene Demand Forecast

Chapter 4 Indian Polyethylene Production Capacity

Indian Polyethylene Installed Production Capacity and Forecast by Company

LDPE
LLDPE
HDPE

Indian Polyethylene planned projects

RIL Jamnagar expansion project
OPal Project
BCPL Assam Gas cracker
GAIL â€â€Å" Pata Petrochemicals plant expansion

Polyethylene technology and production process

LDPE
LLDPE
HDPE

Indian Polyethylene Industry market share

Chapter 5 Polyethylene Prices in India

HDPE prices in India by Grade/End-Use
LDPE prices in India by Grade/End-Use
LLDPE prices in India by Grade/End-Use

Chapter 6 Polyethylene Trade in India

Indian Polyethylene Demand, Production, Imports and Exports
Indian Polyethylene Forecasts (2012-17)
List of Tables
Table 1.1: Global Polymers consumption (PE, PP, PVC, PS, ABS, PET and PC)
Table 1.2: Global Ethylene Demand, Capacity and Demand-Supply Gap
Table 1.3: Global Polyethylene demand growth - LDPE, HDPE and LLDPE
Table 1.4: Global Polyethylene capacity and demand
Table 1.5: Polyethylene/Ethylene Plants in India (1970-2012)
Table 2.1: Polyethylene Capacity, Production, Import, Export and Demand (KTPA, 2006-12)
Table 2.2: LDPE, LLDPE, HDPE and PE Capacity, Production and Demand (KTPA, 2012-17)
Table 3.1: Indian Current and Projected Polyethylene Demand, Capacity and Gap (2011-12 and 2016-17)
Table 3.2: LDPE End Use Consumption by sector (2010-11 and 2011-12)
Table 3.3: LLDPE End Use Consumption by sector (2010-11 and 2011-12)
Table 3.4: HDPE End-Use Consumption by sector (2010-11 and 2011-12)
Table 3.5: LDPE Capacity, Production, Imports, Exports and Consumption forecast (2012-17)
Table 3.6: LLDPE Capacity, Production, Imports, Exports and Consumption forecast (2012-17)
Table 3.7: HDPE Capacity, Production, Imports, Exports and Consumption forecast (2012-17)
Table 4.1: Indian current and projected LDPE, LLDPE, HDPE Demand and Capacity (2011-12 and 2016-17)
Table 4.2: LLDPE current capacity and projected capacity addition by companies (2012-17)
Table 4.3: HDPE current capacity and projected capacity addition by companies (2012-17)
Table 4.4: Domestic PE Market Share (in KTA, 2012-13)
Table 5.1: HDPE prices in India (2009-13)
Table 5.2: LDPE Price in India (2009-13)
Table 5.3: LLDPE Prices in India (2009-13)
Table 6.1: HDPE, LDPE, LLDPE and PE Imports and Exports (KTPA, 2006-12)
Table 6.2: HDPE, LDPE, LLDPE and PE Imports and Exports Forecast (KTPA, 2012-17)
List of Figures
Figure 1.1: Company-wise Ethylene capacity in India and planned capacity additions (2012-2017)
Figure 3.1: LDPE End Use Consumption by Sector (2011-12)
Figure 3.2: LLDPE End-Use Consumption by sector (2011-12)
Figure 3.3: HDPE End-Use Consumption by sector (2011-12)
Figure 4.1: LLDPE current capacity and projected capacity addition by companies (2012-17)
Figure 4.2: HDPE projected capacity addition by companies (2017)
Figure 5.1: HDPE prices in India (2009-13)
Figure 5.2: LDPE Price in India (2009-13)
Figure 5.3: LLDPE Prices in India (2009-13)
Figure 6.1: Indian HDPE Demand and Production (KT, 2006-12)
Figure 6.2: Indian HDPE Imports and Exports (KT, 2006-12)
Figure 6.3: Indian LDPE Demand and Production (KT, 2006-12)
Figure 6.4: Indian LDPE Imports and Exports (KT, 2006-12)
Figure 6.5: Indian LLDPE Demand and Production (KT, 2006-12)
Figure 6.6: Indian LLDPE Imports and Exports (KT, 2006-12)
Figure 6.7: Indian Overall PE Demand and Production (KT, 2006-12)
Figure 6.8: Indian Overall PE Imports and Exports (KT, 2006-12)
Purchase of IPC's Polyethylene Report includes:
Soft Copy of the report in pdf format
1 Year access to IPC's price database for polyethylene
1 Year access to indianpetrochem.com news and analysis (Login Id/Password)
One free report update (Reports are updated half-yearly or yearly)
Access to IPC analysts and experts for queries/explanations regarding the report
Hard Copy of the report available at extra cost
Purchase of the report entitles you to avail discounts on the following products:
Database of chemicals and petrochemicals daily prices
Monthly Market Advisory Services
Industry database
Chemical and Petrochemical project database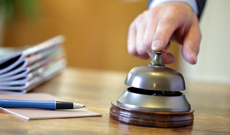 Manager Content
Anirudh Sharma
Tel: 91 9999122773
response@indianpetrochem.com
Business Development
Divya Aggarwal
Mobile: +91-7290004372/80
Office : 011-69999760
support@indianpetrochem.com