<![CDATA[
PET
Polyethylene Terephthalate is one of the most widely used polymers in the world. The share of PET in total polymer consumption is about 9%.
Worldwide demand for PET is largely determined by packaging activity. The main applications of PET are in packaging of carbonated soft drinks, drinking water, thermoforming trays, juice and beer. A major capacity increase is expected in South Asian Pacific and Middle Eastern countries in the next five years.
Overview
Highlights
Table of Contents
Deliverables
Contact Us
In India, PET market is witnessing a double digit growth rate and this rate of growth is expected to continue in the coming years. Indian PET production has been keeping pace with demand resulting in net exports to the international market as well. RIL, Dhunseri and JBF are the major producers of PET and related products in India.
Indian PET demand has been booming over the past 6 years but has shown signs of fatigue recently. However, demand is expected to grow at a rapid pace although slightly slower than in the past. Demand in India will be primarily fuelled by the growing packaging and FMCG sector. PET prices are driven by MEG and PTA prices, which are the raw material processed to manufacture PET.
Fluctuations of the INR against the USD also impact PET prices in India. PET demand and supply situation in the Asian as well as the international markets impact domestic PET prices. By 2018, India will become a major PET consumer with demand increasing two fold over the next 5 years. Indian Petro Group's report "Polyethylene Terphthalate (PET) Industry Outlook in India" provides an extensive coverage of the Polyethylene Terephthalate (PET) industry in India including market size, market share, price trends and capacity forecasts of all active and planned Plants.
The report covers Indian Polyethylene Terephthalate (PET) plants and presents installed capacity by key feedstock, process and technology. In addition, the report delves into Polyethylene Terephthalate (PET) demand and production forecasts, price trends, imports, exports and company shares of the major Polyethylene Terephthalate (PET) producers in India. Overall, the report presents an erudite study of Indian Polyethylene Terephthalate (PET) industry and all its major parameters.
Introduction to Global and Indian trends in PET production and demand
Indian PET market dynamics
Major PET Producers in India
PET Supply(2009-2013) and PET Supply Forecast (2014-18)
The Indian PET market size and market share
PET Demand by Sector and PET Demand Forecast
Indian PET Installed Production Capacity and Forecast by Company
Indian PET planned projects and expanisions
PET technology and production process
PET Prices in India (2009-13)
PET Imports/ Exports and Forecasts (2014-19)
Executive Summary
Chapter 1: Introduction

Global Scenario
Ethylene Glycol & Terephthalic Acid
Polyethylene Terephthalate
Indian Scenario
Indian PTA And MEG Market
Indian PET Market Dynamics

Chapter 2: Pet Supply In India

Reliance Industries Limited (RIL)
Dhunseri Petrochem & Tea Limited
JBF Industries Ltd
Pet Supply (2009-2013)
Pet Import, Export
Pet Supply Forecast (2012-2018)

Chapter 3: Polyethylene Terephthalate Market And Demand

Global Pet Consumption By End
Pet Demand Forecast

Chapter 4: Indian Pet Installed Production Capacity

Indian Pet Installed Production Capacity And Forecast By Company
Indian Pet Industry Market Share

Chapter 5: Pet Recycling

Pet Recycling Process
Pet Recycling In India

Chapter 6: Pet Pricing In India
List of Tables
Table 1: Global polymer production outlook by country and region
Table 2: GLOBAL POLYMER CONSUMPTION (PE, PP, PVC, PS, ABS, PET AND PC) IN 2012
Table 3: Indian PTA Capacity, Production, Import and Demand (2006-2013, in KT)
Table 4: Indian MEG Capacity, Production, Import and Demand (2006-2013, in KT)
Table 5: PET Capacity, Production, Import, Export and Demand (KTPA, 2009-2013)
Table 6: EXPORTS OF PET (KT, Rs. Lakh)
Table 7: IMPORTS OF PET (KT, Rs. Lakh)
Table 8: Top Five Export Destinations of Selected Petrochemicals during 2012-13
Table 9: Top Five Sources (Countries) of PET Import during 2012-2013
Table 10: PET CAPACITY, PRODUCTION, IMPORTS, EXPORTS AND DEMAND (2012-2018)
Table 11: PET IN FOOD APPLICATIONS
Table 12: PET CAPACITY, PRODUCTION AND DEMAND (2012-2018)
Table 13: PET CURRENT CAPACITY AND PROJECTED CAPACITY ADDITION BY COMPANIES (2010-2018)
Table 14: DOMESTIC PET MARKET SHARE (2012-2013)
List of Figures
Figure 1: WORLD CHEMICAL TURNOVER BY REGION
Figure 2: Global polymer consumption 2012
Figure 3: GLOBAL PET RESIN CAPACITY
Figure 4: GLOBAL PET RESIN DEMAND
Figure 5: WORLDS LARGEST PET PRODUCERS
Figure 6: INDIA GDP (2001-2013, BILLION USD)
Figure 7: INDIA EXPORT (USD MILLION)
Figure 8: INDIA IMPORTS (USD MILLION)
Figure 9: Production Trends of Major Petrochemicals (in 000' MT)
Figure 10: INDIA'S GROWING CHEMICAL EXPORTS (USD BILLION)
Figure 11: INDIA'S PETROCHEMICLAS IMPORTS (USD BILLION)
Figure 12: DOMESTIC PET DEMAND
Figure 13: DOMESTIC PTA CAPACITY (KT)
Figure 14: DOMESTIC MEG CAPACITY (KT)
Figure 15: RIL PET PRODUCTION
Figure 16: DHUNSERI PETROCHEMICAL LTD PET PRODUCTION
Figure 17: PET PRODUCTION AND CAPACITY (2009-2013)
Figure 18: PET PRODUCTION AND DEMAND IN INDIA (KT, 2012-2018)
Figure 19: GLOBAL PET CONSUMPTION BY END
Figure 20: PET CAPACITY (2012-2013)
Figure 21: PET CAPACITY (2017-2018)
Figure 22: PET MARKET SHARE (%)
Purchase of IPC's PET Report includes:
Soft Copy of the report in PDF format
1 Year access to IPC's price database for PET
1 Year access to indianpetrochem.com news and analysis (Login Id/Password)
One free report update (Reports are updated half-yearly or yearly)
Access to IPC analysts and experts for queries/explanations regarding the report
Hard Copy of the report available at extra cost
Purchase of the report entitles you to avail discounts on the following products:
Database of chemicals and petrochemicals daily prices
Monthly Market Advisory Services
Industry database
Chemical and Petrochemical project database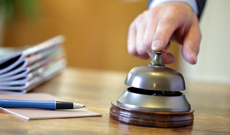 Manager Content
Anirudh Sharma
Tel: 91 9999122773
response@indianpetrochem.com
Business Development
Divya Aggarwal
Mobile: +91-7290004372/80
Office : 011-69999760
support@indianpetrochem.com