Para Xylene
Paraxylene (PX) is the largest produced isomer of the xylene group, separated from the mixed xylene stream that results from the refining of petroleum. Almost all of the globally produced PX finds its demand in the polyester chain manufacture.
Being the primary feedstock of Purified Terephthalic Acid, which is used in the production of polyester fibres, films and resins, PX is an important feedstock in the domestic as well as the global market.
Overview
Highlights
Table of Contents
Deliverables
Contact Us
Polyethylene terephthalate (PET) is one of the most important end products of PX, recording one of the highest growth rates in chemicals in the past 5 years. Though a small portion of PX produced is also used as a solvent in the production of di-paraxylene and herbicides, majority of the production is consumed by the polyester industry, via purified terephthalic acid (PTA) or dimethyl terephthalate (DMT), the two most important intermediates of PX.
Demand for PX has been steady in the domestic market, recording moderate growth since 2005. PX is one of the few chemicals which witnessed growth even during the global economic slowdown of 2008-2010. India has a huge domestic capacity of PX, which allows for a substantial amount to be exported. However, due to availability of cheap imports, modest amounts of PX are imported to meet domestic demand. The market dynamics of PX in the domestic market is, therefore, intricate since the country imports as well as accounts for considerable quantities of exports.
The demand for PX in India is driven by the huge appetite for PET which has witnessed aggressive growth rates in recent years. The PTA industry, a primary feedstock for PET production, is one of the largest consumers of PX. Reliance Industries Limited is the largest manufacturer of PX in the country. Due to intense vertical integration, the huge PX production by Reliance allowed the company to successfully become the largest PET producer as well.
The quick replacement of glass in beverage packaging by PET has lead to huge capacity additions, especially in Asia. PX capacity additions, however, have not kept pace with the hasty additions in the PTA industry, causing a slump in PTA production and forcing several PTA producers to limit or stop production. Since the textile industry has slowed significantly in America and Europe, Asia has emerged as the fastest growing market for polyester, further fuelling the demand for PX in the Asian market. PX demand in the coming years will be influenced by tight conditions in the PTA industry and slowing growth rates of PET in several developed nations.
Highlights of the Report
Domestic installed capacity, production and demand
Key Manufacturers in India
Domestic Market Share and Trends
Region-wise Demand Distribution
Month-wise Import Quantities
Month-wise Export Quantities
Country-wise Share of Imports
Port-wise Share of Imports
Major End Users, Traders and Distributors
CIF PricingM
Prominent Production Technology Licensors
Industrial Manufacturing Process
Application and Use in Diverse Sectors
Global Market highlights
Health Impacts
Chemical and Physical Properties
Chapter 1: Introduction

Chemical and Physical Properties
Application and Use
Health Impacts
Industrial Manufacturing Process
Prominent Production Technology Licensors

Chapter 2: Indian Scenario

Production and Demand
Region-wise Demand Distribution
Key Producers in India
Market Share and Trends
Import and Exports

Month-wise Import Quantities
Month-wise Export Quantities
Country-wise Share of Imports
Port-wise Share of Imports

Major End Users, Traders and Distributors
Pricing in India

CIF Pricing

Chapter 3: Global scenario
Purchase of IPC's Report includes:
Soft Copy of the report in pdf format
1 Year access to IPC's price database for polyethylene
1 Year access to indianpetrochem.com news and analysis (Login Id/Password)
One free report update (Reports are updated half-yearly or yearly)
Access to IPC analysts and experts for queries/explanations regarding the report
Hard Copy of the report available at extra cost
Purchase of the report entitles you to avail discounts on the following products:
Database of chemicals and petrochemicals daily prices
Monthly Market Advisory Services
Industry database
Chemical and Petrochemical project database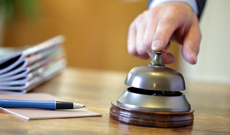 Manager Content
Anirudh Sharma
Tel: 91 9999122773
response@indianpetrochem.com
Business Development
Divya Aggarwal
Mobile: +91-7290004372/80
Office : 011-69999760
support@indianpetrochem.com