<![CDATA[
Ortho Xylene
Ortho-xylene is the second largest of the three commercial isomers of xylene. Ortho-xylene reacts violently with strong oxidants, becoming a fire and explosion hazard. Repeated or prolonged exposure may cause skin rashes. Orthoxylene is the most preferred solvent in the aromatics range due to its narrow distillation range, relatively low volatility and high solvency.
Majority of ortho-xylene consumption is dedicated for phthalic anhydride (PAN) production. The major use for PAN is in the manufacture of phthalate plasticisers used in the compounding of polyvinyl chloride (PVC) resins and unsaturated polyesters resins (UPRs) used in glass-reinforced thermoset engineering applications and alkyd resins used mainly for surface coatings.
Overview
Highlights
Table of Contents
Deliverables
Contact Us
One of the major developing applications of OX is in the production polyethylene naphthalate (PEN) polymer, which is used in the packaging industry where a tougher material than PET is mandated. PEN is expected to increase OX demand in India in the future since it is still in its emerging stage.
Ortho-xylene has witnessed modest capacity additions in India, as almost half of the production is exported due to a surplus domestic production. Demand has recorded mild variations every year due to fluctuations in the demand for its end products. The primary end products of OX find applications in the housing, construction and related industries. These industries are sensitive to the GDP and a slow growth of the country will hamper the demand, supply scenario.
The OX industry in India therefore was in turmoil during the economic slowdown of 2008-2010 as the housing industry in several western countries crashed. Fluctuations in international demand have a proportionate impact on the fortunes of the domestic industry. The use of ortho-xylene for the manufacture of surface coatings in also susceptible to decline due to a greater demand for water-based and power coating technologies. The demand for OX however has been growing moderately in the domestic market.
Highlights of the Report
Domestic installed capacity, production and demand
Key Manufacturers in India
Domestic Market Share and Trends
Region-wise Demand Distribution
Month-wise Import Quantities
Month-wise Export Quantities
Country-wise Share of Imports
Port-wise Share of Imports
Major End Users, Traders and Distributors
CIF Pricing
Prominent Production Technology Licensors
Industrial Manufacturing Process
Application and Use in Diverse Sectors
Global Market highlights
Health Impacts
Chemical and Physical Properties
Chapter 1: Introduction

Chemical and Physical Properties
Application and Use
Health Impacts
Industrial Manufacturing Process
Prominent Production Technology Licensors

Chapter 2: Indian Scenario

Production and Demand
Region-wise Demand Distribution
Key Producers in India
Market Share and Trends
Import and Exports

Month-wise Import Quantities
Month-wise Export Quantities
Country-wise Share of Imports
Port-wise Share of Imports

Major End Users, Traders and Distributors
Pricing in India

CIF Pricing

Chapter 3: Global scenario
Purchase of IPC's Report includes:
Soft Copy of the report in pdf format
1 Year access to IPC's price database for polyethylene
1 Year access to indianpetrochem.com news and analysis (Login Id/Password)
One free report update (Reports are updated half-yearly or yearly)
Access to IPC analysts and experts for queries/explanations regarding the report
Hard Copy of the report available at extra cost
Purchase of the report entitles you to avail discounts on the following products:
Database of chemicals and petrochemicals daily prices
Monthly Market Advisory Services
Industry database
Chemical and Petrochemical project database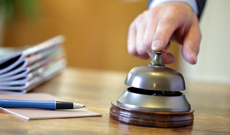 Manager Content
Anirudh Sharma
Tel: 91 9999122773
response@indianpetrochem.com
Business Development
Divya Aggarwal
Mobile: +91-7290004372/80
Office : 011-69999760
support@indianpetrochem.com