<![CDATA[
N-butanol

No data
Overview
Highlights
Table of Contents
Deliverables
Contact Us
N-butanol is used as an intermediate in the production of other chemicals and as a gradient in formulated products such as cosmetics. Majority of the domestic demand for n-butanol is met through imports, making the domestic market vulnerable to fluctuations in the international market. This also has a direct impact on the domestic prices since the domestic market is import driven. Presently, there are three major domestic producers of n-butanol, namely: NOCIL, Somaiya Limited and Andhra Petro. Of the three leading producers, Andhrapetro has the maximum market share followed by Somaiya Organic Limited. The product quality of NOCIL and Somaiya is very close to international specifications. The domestic consumption of Butanol is going to increase significantly as it is now also seen as an alternative to gasoline.
Domestic production suffered a major blow when Oswal Petro Chemicals and Kolhapur Sugar Mills Limited ceased production and the remaining producers were faced with the task of catering to domestic demand. Demand has slowed down since last year as production fell necessitating procurement of greater import quantities.
In the global front, China has recently begun to consume about the same amount of butanol as Western Europe and North America taken together. However, Singapore has taken the spot as the leading exporter of n-butanol which was earlier held by China.
Highlights of the Report
Domestic installed capacity, production and demand
Key Manufacturers in India
Domestic Market Share and Trends
Region-wise Demand Distribution
Month-wise Import Quantities
Month-wise Export Quantities
Country-wise Share of Imports
Port-wise Share of Imports
Major End Users, Traders and Distributors
CIF Pricing
Prominent Production Technology Licensors
Industrial Manufacturing Process
Application and Use in Diverse Sectors
Global Market highlights
Health Impacts
Chemical and Physical Properties
Chapter 1: Introduction

Chemical and Physical Properties
Application and Use
Health Impacts
Industrial Manufacturing Process
Prominent Production Technology Licensors

Chapter 2: Indian Scenario

Production and Demand
Region-wise Demand Distribution
Key Producers in India
Market Share and Trends
Import and Exports

Month-wise Import Quantities
Month-wise Export Quantities
Country-wise Share of Imports
Port-wise Share of Imports

Major End Users, Traders and Distributors
Pricing in India

CIF Pricing

Chapter 3: Global scenario
Purchase of IPC's Report includes:
Soft Copy of the report in pdf format
1 Year access to IPC's price database for polyethylene
1 Year access to indianpetrochem.com news and analysis (Login Id/Password)
One free report update (Reports are updated half-yearly or yearly)
Access to IPC analysts and experts for queries/explanations regarding the report
Hard Copy of the report available at extra cost
Purchase of the report entitles you to avail discounts on the following products:
Database of chemicals and petrochemicals daily prices
Monthly Market Advisory Services
Industry database
Chemical and Petrochemical project database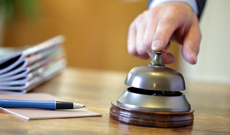 Manager Content
Anirudh Sharma
Tel: 91 9999122773
response@indianpetrochem.com
Business Development
Divya Aggarwal
Mobile: +91-7290004372/80
Office : 011-69999760
support@indianpetrochem.com