<![CDATA[
Methanol and Derivatives

Methanol is used to manufacture a host of industrial chemicals that find use in diverse applications. There is a growing market for the use of methanol in the energy sector where it is used for direct blending, production of dimethyl ether (DMG) and biodiesel.
Formaldehyde is a derivative of methanol and is the largest single end-use of methanol. It is used to produce a number of derivatives such as plastics and resins. Acetic Acid, another derivative of Methanol, is used to produce PTA.
Overview
Highlights
Table of Contents
Deliverables
Contact Us
Methanol is a key component of hundreds of chemicals that are integral parts of our daily lives. Methanol is most often converted into formaldehyde, acetic acid and olefins - all basic chemical building blocks for a number of common products. There are a number of products that are developed from these materials, too many to list all on this page, but needless to say methanol is all around us and is a critical component of modern life.
IPG Chemical Analysts study markets closely and gather the data, then analyze it to derive valuable insights. Subscribers get detailed market updates as well as monthly reports, containing trade updates, forecasts and explicit data on key market fundamentals.
Our Coverage Includes:
Methanol
Formaldehyde
Acetic Acid
Ethly Acetate
VAM
Highlights of the Report
Domestic installed capacity, production and demand
Key Manufacturers in India
Domestic Market Share and Trends
Region-wise Demand Distribution
Month-wise Import Quantities
Month-wise Export Quantities
Country-wise Share of Imports
Port-wise Share of Imports
Major End Users, Traders and Distributors
CIF Pricing
Prominent Production Technology Licensors
Industrial Manufacturing Process
Application and Use in Diverse Sectors
Global Market highlights
Health Impacts
Chemical and Physical Properties
Purchase of IPC's Report includes:
Soft Copy of the report in pdf format
1 Year access to IPC's price database for polyethylene
1 Year access to indianpetrochem.com news and analysis (Login Id/Password)
One free report update (Reports are updated half-yearly or yearly)
Access to IPC analysts and experts for queries/explanations regarding the report
Hard Copy of the report available at extra cost
Purchase of the report entitles you to avail discounts on the following products:
Database of chemicals and petrochemicals daily prices
Monthly Market Advisory Services
Industry database
Chemical and Petrochemical project database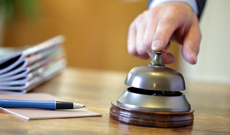 Manager Content
Anirudh Sharma
Tel: 91 9999122773
response@indianpetrochem.com
Business Development
Divya Aggarwal
Mobile: +91-7290004372/80
Office : 011-69999760
support@indianpetrochem.com