<![CDATA[
MEK
Being a highly efficient and versatile solvent, Methyl Ethyl Ketone (MEK) is used for formulating high solids coatings, which help to reduce emissions from coating operations. Coating and paint solvents are the crucial sectors which consume 50% of MEK worldwide. Printing inks, plastics, textiles, adhesives for PVC pipes, resins and extraction solvent for pharmaceuticals are other essential application for MEK, responsible for further incline in market demand.
Overview
Highlights
Table of Contents
Deliverables
Contact Us
Major growth for MEK in India has been driven by a strong demand from paints and coatings, aroma chemicals, printing inks, adhesives coatings, specialty intermediates in pharmaceutical industry and lube additives industries. Western and northern India account for almost the entire domestic consumption since almost all end use industries are situated in these regions.
MEK production went down over the years as better replacements were discovered, and eco-friendly and non-toxic solvents, such as ethyl acetate, saw an increase in demand. The demand for MEK in the country however did not shrink, resulting in increased imports. Apart from Celtex Petrochemical Limited, there is no major producer of MEK in India.
China is the largest consumer of MEK in the global market. Earlier, China was heavily dependent on imports to fulfil its demand. With advancement in production technology, China has however, controlled its dependability on imports.
The Asia Pacific region is projected to drive growth of MEK in future as demand in the region is increasing at a fast pace because of impetus from end user industries. Also, with increasing investments in the automobile and infrastructure industries, China and India will further induce consumption of MEK in the Asia Pacific region.
Highlights of the Report
Domestic installed capacity, production and demand
Key Manufacturers in India
Domestic Market Share and Trends
Region-wise Demand Distribution
Month-wise Import Quantities
Month-wise Export Quantities
Country-wise Share of Imports
Port-wise Share of Imports
Major End Users, Traders and Distributors
CIF Pricing
Prominent Production Technology Licensors
Industrial Manufacturing Process
Application and Use in Diverse Sectors
Global Market highlights
Health Impacts
Chemical and Physical Properties
Chapter 1: Introduction

Chemical and Physical Properties
Application and Use
Health Impacts
Industrial Manufacturing Process
Prominent Production Technology Licensors

Chapter 2: Indian Scenario

Production and Demand
Region-wise Demand Distribution
Key Producers in India
Market Share and Trends
Import and Exports

Month-wise Import Quantities
Month-wise Export Quantities
Country-wise Share of Imports
Port-wise Share of Imports

Major End Users, Traders and Distributors
Pricing in India

CIF Pricing

Chapter 3: Global scenario
Purchase of IPC's Report includes:
Soft Copy of the report in pdf format
1 Year access to IPC's price database for polyethylene
1 Year access to indianpetrochem.com news and analysis (Login Id/Password)
One free report update (Reports are updated half-yearly or yearly)
Access to IPC analysts and experts for queries/explanations regarding the report
Hard Copy of the report available at extra cost
Purchase of the report entitles you to avail discounts on the following products:
Database of chemicals and petrochemicals daily prices
Monthly Market Advisory Services
Industry database
Chemical and Petrochemical project database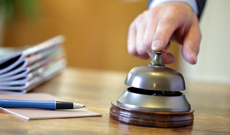 Manager Content
Anirudh Sharma
Tel: 91 9999122773
response@indianpetrochem.com
Business Development
Divya Aggarwal
Mobile: +91-7290004372/80
Office : 011-69999760
support@indianpetrochem.com