<![CDATA[
MEG
Global demand for MEG is estimated to be 22 million tonnes with a capacity of 28 million tonnes. Based on demand for polyester and PET, demand for MEG continues to remain healthy and is likely to reach 29 million tonnes by 2016.
Globally MEG demand has seen phenomenal growth over the last five decades. Middle East has the advantage of cheap feedstock and is a dominant player in the MEG Industry with large built up capacities. China has emerged as a main consumption hub having built up large downstream polyester capacities.
Overview
Highlights
Table of Contents
Deliverables
Contact Us
Mono ethylene glycol, commonly referred to as ethylene glycol, or MEG, is the largest produced glycol by volume, amongst all glycols. Almost all the consuming sectors of MEG have witnessed growth rates of more than 10% in the past 5 years, indicating a strong demand of MEG in the present market scenario. Polyethylene Terephthalate or PET, is the largest consumer of MEG, accounting for more than half the domestic production of the country and expected to achieve growth rates close to 20% in the next 5 years. The textile and pesticide industries are other major consumers of MEG in the country and they are expected to witness modest growth in the coming years. The western region of the country is the largest hub of MEG consumption, accounting for more than half of total demand for the material. Other regions of the country share approximate similar MEG requirements, which are however, expected to increase in the future.
Production of MEG over the world had been hit hard by the global depression of 2008-2010, restricting domestic capacity additions. As the industry started its path to recovery and the production achieved normalcy, capacity additions in India were initiated to satiate the growing demand for MEG in the high growth PET and packaging industry. Moreover, the upsurge in the polyester fabric industry mandated an incessant supply of MEG which further fueled its demand.
Reliance Industries Limited, Indian Oil Corporation Limited and India Glycols Limited are the chief MEG manufacturers in the domestic market. Though production has seen a modest growth, it is not enough to meet domestic demand. India's limited domestic production mandates users and distributors to procure MEG through imports. Imports are at their highest during peak summer months due to its primary application in the manufacture of PET which is used in the packaging of soft drinks and other beverages that show maximum sale in summer.
Highlights of the Report
Domestic installed capacity, production and demand
Key Manufacturers in India
Domestic Market Share and Trends
Region-wise Demand Distribution
Month-wise Import Quantities
Month-wise Export Quantities
Country-wise Share of Imports
Port-wise Share of Imports
Major End Users, Traders and Distributors
CIF Pricing
Prominent Production Technology Licensors
Industrial Manufacturing Process
Application and Use in Diverse Sectors
Global Market highlights
Health Impacts
Chemical and Physical Properties
Chapter 1: Introduction

Chemical and Physical Properties of Mono Ethylene Glycol
Application and Use in Diverse Sectors
Health Impacts
Industrial Manufacturing Process
Prominent MEG Production Technology Licensors in India

Shell
Scientific Design

Chapter 2: Indian Scenario

Production and Demand
Region-wise Demand Distribution
Key Mono Ethylene Glycol Producers in India

Reliance Industries Ltd.
Indian Oil Corporation Limited
Indian Glycol Ltd.

Market Share and Trends
Import and Exports

Month-wise Import Quantities
Month-wise Export Quantities
Country-wise Share of MEG Imports
Port-wise Share of MEG Imports

Major End Users, Traders and Distributors
Mono Ethylene Glycol Pricing in India

CIF Pricing

Indian Ethylene Market

Chapter 3: Global scenario
List of Tables
Table 1: Chemical and Physical Properties of Mono Ethylene Glycol
Table 2: Grade wise uses of Mono Ethylene Glycol
Table 3: Property wise applications of MEG
Table 4: Health Impacts of Mono Ethylene Glycol
Table 5: MEG Scenario in India: Installed Capacity, Production, Demand, Imports, Exports (KT, 2001-2014)
Table 6: Domestic Installed Capacity, Production and Production Efficiency of MEG (KT, 2002-2014)
Table 7: Year-wise Domestic MEG Production, Demand and Demand Growth (KT, 2001-2014)
Table 8: Domestic Mono Ethylene Glycol Installed Capacity, Production and Demand (KT, 2001-2014)
Table 9: Region wise Distribution of MEG Demand in India
Table 10: Company-wise, Year-wise MEG Installed Capacity in India (KT, 2001-2014)
Table 11: Import and Export Statists of Mono Ethylene Glycol in India (MT, 2001-2014)
Table 12: Month-wise Quantity of MEG Imports (MT, 2012)
Table 13: Month-wise Quantity of MEG Imports (MT, 2013)
Table 14: Month-wise Quantity of MEG Imports (MT, 2014)
Table 15: Year-wise MEG Import Quantities (MT, 2012-2014)
Table 16: Month-wise Quantity of MEG Exports (MT, 2012)
Table 17: Month-wise Quantity of MEG Exports (MT, 2013)
Table 18: Month-wise Quantity of MEG Exports (MT, 2014)
Table 19: Major End Users, Traders and Distributor with End Usage of MEG in India
Table 20: Mono Ethylene Glycol Imported Prices in India (Rupees/Ton, 2001-2013)
Table 21: Top 10 Ethylene Producers in the World with Installed Capacities (MT)
Table 22: Ethylene Domestic Installed Capacity, Production, Imports and Exports (KT, 2001-2014)
Table 23: Plant-wise Capacity of Ethylene in India (KT, 2014)
Table 24: Upcoming Ethylene Plants in India with Location, Capacity and Estimated Year of Commissioning
Table 25: MEG Plants in India with Feedstock Source
List of Figures
Figure 1: Year-wise Domestic MEG Demand (KT, 2001-2014)
Figure 2: Year-wise Domestic MEG Production (KT, 2001-2014)
Figure 3: Domestic Mono Ethylene Glycol Installed Capacity, Production and Demand (KT, 2001-2014)
Figure 4: Company-wise Installed MEG Capacity (KT, 2014)
Figure 5: Reliance Industries Limited MEG Production (KT, 2005-2014)
Figure 6: Indian Oil Corporation Limited MEG Production (KT, 2010-2014)
Figure 7: India Glycols Limited MEG Production (KT, 2005-2014)
Figure 8: MEG Market Share in India (2014)
Figure 9: Month-wise Quantity of MEG Imports (MT, 2012)
Figure 10: Month-wise Quantity of MEG Imports (MT, 2013)
Figure 11: Month-wise Quantity of MEG Imports (MT, 2014)
Figure 12: Month-wise Quantity of MEG Exports (MT, 2012)
Figure 13: Month-wise Quantity of MEG Exports (MT, 2013)
Figure 14: Month-wise Quantity of MEG Exports (MT, 2014)
Figure 15: Source Country Share of MEG Imports (2012)
Figure 16: Source Country Share of MEG Imports (2013)
Figure 17: Source Country Share of MEG Imports (2014)
Figure 18: Port-wise Share of MEG Imports (2012)
Figure 19: Port-wise Share of MEG Imports (2013)
Figure 20: Port-wise Share of MEG Imports (2014)
Figure 21: Mono Ethylene Glycol Import Curve (Rupees/Ton, 2001-2013)
Figure 22: CIF Prices for MEG (USD/MT, 2012)
Figure 23: CIF Prices for MEG (USD/MT, 2013)
Figure 24: CIF Prices for MEG (USD/MT, 2014)
Figure 25: World's Top 10 MEG Installed Capacity (MMT)
Figure 26: Global End Use Consumption of MEG (2010)
Purchase of IPC's Report includes:
Soft Copy of the report in pdf format
1 Year access to IPC's price database for polyethylene
1 Year access to indianpetrochem.com news and analysis (Login Id/Password)
One free report update (Reports are updated half-yearly or yearly)
Access to IPC analysts and experts for queries/explanations regarding the report
Hard Copy of the report available at extra cost
Purchase of the report entitles you to avail discounts on the following products:
Database of chemicals and petrochemicals daily prices
Monthly Market Advisory Services
Industry database
Chemical and Petrochemical project database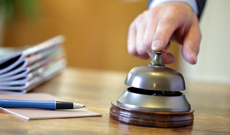 Manager Content
Anirudh Sharma
Tel: 91 9999122773
response@indianpetrochem.com
Business Development
Divya Aggarwal
Mobile: +91-7290004372/80
Office : 011-69999760
support@indianpetrochem.com