<![CDATA[
Formaldehyde
Formaldehyde is a primary derivative of methanol and the largest single end-use for methanol. Formaldehyde derivatives, such as urethane (for urethane foam products) and plastics are used in products for the office, car and home. Engineered woods, such as plywood, used in home construction and furniture are bonded with resins based on formaldehyde.
Overview
Highlights
Table of Contents
Deliverables
Contact Us
Formaldehyde is one of the major organic chemicals produced in India. Almost all the consuming sectors of Formaldehyde have witnessed growth rates of more than 5% in the past 5 years, indicating a strong demand of Formaldehyde in the present market scenario. Resin Industry is the largest consumer of Formaldehyde accounting for more than half the domestic production of the country and expected to achieve growth rates close to 10% in the next 5 years. Uses as a direct and intermediate solvent are other major consumers of Formaldehyde in the country expected to witness modest growth in the coming years. Southern region of the country is the largest hub of Formaldehyde consumption, accounting for almost half of domestic Formaldehyde consumption. Other regions of the country share approximate similar Formaldehyde requirements, which are however, expected to increase in the future.
The market study firmly establishes a growing demand in India for Formaldehyde, which has been increasing over the years, but in a non continuous manner. Formaldehyde demand is met through domestic production. Formaldehyde demand is driven by use as solvent for a plethora of industries as well as exports. India also exports moderate volumes of Formaldehyde. However, the production of Formaldehyde is not up to the full capacity because of the lower demand of the chemical in the country.
Kanoria, Allied Resins and Allied Chemicals Ltd, INA India Ltd. and Aldehyde India are the chief Formaldehyde manufacturers in the domestic market. Though demand has seen a modest growth, it is still playing catch up to the domestic production. India's excess domestic production mandates producers and exporters to export Formaldehyde. Currently, Nepal is the biggest importer of Indian Formaldehyde, importing more than half of the total quantity exported from India. Sri Lanka, Kenya, Bhutan and UAE also hold the rest amount of share. Although, India needs to further expand its percentage of exports and increase the production up to its full capacity so as to enhance the export market.
The five largest markets for formaldehyde are North America, Europe, Latin America, Middle East and China. China now produces and consumes one-third of the world's formaldehyde. The largest amount of formaldehyde finds application in the manufacture of Resins, viz., Phenol Formaldehyde (PF), Urea Formaldehyde (UF) and Melamine Formaldehyde (MF) - which finds applications in laminates, plywood, MDF, particle board and hard boards. UF, MF and PF resins accounted for approximately 66% of world consumption.
Highlights of the Report
Domestic installed capacity, production and demand
Key Manufacturers in India
Domestic Market Share and Trends
Region-wise Demand Distribution
Month-wise Import Quantities
Month-wise Export Quantities
Country-wise Share of Imports
Port-wise Share of Imports
Major End Users, Traders and Distributors
CIF Pricing
Prominent Production Technology Licensors
Industrial Manufacturing Process
Application and Use in Diverse Sectors
Global Market highlights
Health Impacts
Chemical and Physical Properties
Chapter 1: Introduction

Chemical and Physical Properties
Application and Use
Health Impacts
Industrial Manufacturing Process
Prominent Production Technology Licensors

Chapter 2: Indian Scenario

Production and Demand
Region-wise Demand Distribution
Key Producers in India
Market Share and Trends
Import and Exports

Month-wise Import Quantities
Month-wise Export Quantities
Country-wise Share of Imports
Port-wise Share of Imports

Major End Users, Traders and Distributors
Pricing in India

CIF Pricing

Chapter 3: Global scenario
Purchase of IPC's Report includes:
Soft Copy of the report in pdf format
1 Year access to IPC's price database for polyethylene
1 Year access to indianpetrochem.com news and analysis (Login Id/Password)
One free report update (Reports are updated half-yearly or yearly)
Access to IPC analysts and experts for queries/explanations regarding the report
Hard Copy of the report available at extra cost
Purchase of the report entitles you to avail discounts on the following products:
Database of chemicals and petrochemicals daily prices
Monthly Market Advisory Services
Industry database
Chemical and Petrochemical project database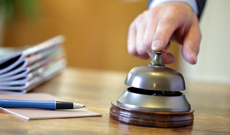 Manager Content
Anirudh Sharma
Tel: 91 9999122773
response@indianpetrochem.com
Business Development
Divya Aggarwal
Mobile: +91-7290004372/80
Office : 011-69999760
support@indianpetrochem.com