<![CDATA[
Benzene
Benzene is used mainly as an intermediate to make other chemicals. About 80% of benzene is consumed in the production of three chemicals, ethylbenzene, cumene, and cyclohexane. Its most widely produced derivative is ethylbenzene, precursor to styrene, which is used to make polymers and plastics.
Cumene is converted to phenol for resins and adhesives. Cyclohexane is used in the manufacture of Nylon. Smaller amounts of benzene are used to make some types of rubbers, lubricants, dyes, detergents, drugs, explosives, and pesticides. Most of the domestic demand for Benzene is met through domestic production and the remaining is exported to the international market. In India, Benzene is mostly produced through Catalytic Cracking.
Overview
Highlights
Table of Contents
Deliverables
Contact Us
Benzene is one of the major organic chemicals produced in India. Almost all the consuming sectors of Benzene have witnessed growth rates of more than 2% in the past 5 years, indicating a strong demand of Benzene in the present market scenario. Production of Caprolactum/Cyclohexane is the largest consumer of Benzene accounting for more than a quarter of the domestic production of the country and expected to achieve growth rates close to 3% in the next 5 years. LAB, Aniline and Nitrobenzene production are other major consumers of Benzene in the country expected to witness modest growth in the coming years. Western region of the country is the largest hub of Benzene consumption, accounting for almost half of domestic Benzene consumption. Other regions of the country share approximate similar Benzene requirements, which are however, expected to increase in the future.
Reliance India Limited, IOCL, BPCL and Haldia Petrochemical Corporation are the chief Benzene manufacturers in the domestic market. Though demand has seen a modest growth, it is still playing catch up to the domestic production. India's excess domestic production mandates producers and exporters to export Benzene. Currently, Saudi Arabia is the biggest importer of Indian Benzene, importing more than a quarter of the total quantity exported from India. Spain, Singapore, Belgium and USA also hold the rest amount of share. Although, India needs to further expand its percentage of exports and increase the production up to its full capacity so as to enhance the export market.
In 2013, Benzene demand throughout markets has gone down, European markets being the most affected due to lack of capacity. American benzene market also went down. Increased production and consumption of shale oil and shale gas has resulted in ethylene producers shifting their feed stock slates from naphtha to ethane during the past several years. This shift in feed slates has, in turn, driven the decline in the benzene production rate in North America. Asian markets fared better than the other two, but functioned on thin capacity.
Highlights of the Report
Domestic installed capacity, production and demand
Key Manufacturers in India
Domestic Market Share and Trends
Region-wise Demand Distribution
Month-wise Import Quantities
Month-wise Export Quantities
Country-wise Share of Imports
Port-wise Share of Imports
Major End Users, Traders and Distributors
CIF Pricing
Prominent Production Technology Licensors
Industrial Manufacturing Process
Application and Use in Diverse Sectors
Global Market highlights
Health Impacts
Chemical and Physical Properties
Chapter 1: Introduction

Chemical and Physical Properties
Application and Use
Health Impacts
Industrial Manufacturing Process
Prominent Production Technology Licensors

Chapter 2: Indian Scenario

Production and Demand
Region-wise Demand Distribution
Key Producers in India
Market Share and Trends
Import and Exports

Month-wise Import Quantities
Month-wise Export Quantities
Country-wise Share of Imports
Port-wise Share of Imports

Major End Users, Traders and Distributors
Pricing in India

CIF Pricing

Chapter 3: Global scenario
Purchase of IPC's Report includes:
Soft Copy of the report in pdf format
1 Year access to IPC's price database for polyethylene
1 Year access to indianpetrochem.com news and analysis (Login Id/Password)
One free report update (Reports are updated half-yearly or yearly)
Access to IPC analysts and experts for queries/explanations regarding the report
Hard Copy of the report available at extra cost
Purchase of the report entitles you to avail discounts on the following products:
Database of chemicals and petrochemicals daily prices
Monthly Market Advisory Services
Industry database
Chemical and Petrochemical project database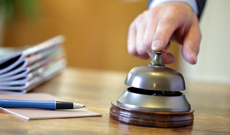 Manager Content
Anirudh Sharma
Tel: 91 9999122773
response@indianpetrochem.com
Business Development
Divya Aggarwal
Mobile: +91-7290004372/80
Office : 011-69999760
support@indianpetrochem.com