<![CDATA[
Benzene
Benzene is one of the major organic chemicals produced in India. Benzene has remarkable applications used mainly as an intermediate to make other chemicals. About 80% of benzene is consumed in the production of three chemicals, ethylbenzene, cumene, and cyclohexane. Its most widely produced derivative is ethylbenzene, the precursor to styrene, which is used to make polymers and plastics. Cumene is converted to phenol for resins and adhesives. Cyclohexane is used in the manufacture of Nylon. Smaller amounts of benzene are used to make some types of rubbers, lubricants, dyes, detergents, drugs, explosives, and pesticides.
Overview
Highlights
Table of Contents
Deliverables
Contact Us
Domestic demand for Benzene is met through abundant domestic production and the remaining amount is exported to the international market. Demand has seen a modest growth of 0.5% from fiscal year 2005-06 to 2016-17. India's excess domestic production mandates producers and exporters to export Benzene. Imports are very low due to less consumption of benzene; however, there is still some amount of import due to demand of some specific grade, price fluctuation and strategic trade. In India, Benzene is mostly produced through Catalytic Cracking; capacity utilization rate is hovering well above 80% since last decade.
Cyclohexane, ethyl benzene and cumene are the largest end use consumer of Benzene and are expected to achieve growth rates of more than 3% in the next 5 years. LAB, Aniline and Nitrobenzene production are other major consumers of Benzene in the country expected to witness modest growth in the coming years. Western region of the country is the largest hub of Benzene consumption, accounting for almost half of domestic Benzene consumption. Other regions of the country share approximate similar Benzene requirements, which are however, expected to increase in the future. There will be positive growth in consumption of benzene over the period of 2016 to 2021 but not a spurt rise.
Reliance India Limited, IOCL, BPCL, Haldia Petrochemical Corporation, OPAL and OMPL are the chief Benzene manufacturers in the domestic market.
Global benzene market is expected to surpass 46MMT by 2020-21 on account of continuously increasing demand from various industries using benzene derivatives in their manufacturing processes; global benzene consumption is forecast to grow at an average annual rate of 3–4% during 2016–21. The rise of China as the leading market for benzene is a major trend in the Global Benzene market. Shale gas evolution in the US has increased the availability of ethane, which is a light feedstock used for cracking process. The use of lighter feedstock is hampering the yield of benzene and leading to a tight demand/supply scenario in the global market, due to which the market has become highly competitive.
Overall, benzene consumption growth is expected to underperform world GDP growth.
Highlights of the Report
Domestic installed capacity, production and demand
Key Manufacturers in India
Domestic Market Share and Trends
Region-wise Demand Distribution
Month-wise Import Quantities
Month-wise Export Quantities
Country-wise Share of Imports
Port-wise Share of Imports
Major End Users, Traders and Distributors
CIF Pricing
Prominent Production Technology Licensors
Industrial Manufacturing Process
Application and Use in Diverse Sectors
Global Market highlights
Health Impacts
Chemical and Physical Properties
Chapter 1: Introduction

Chemical and Physical Properties
Application and Use
Health Impacts
Industrial Manufacturing Process
Prominent Production Technology Licensors

Chapter 2: Indian Scenario

Production and Demand
Region-wise Demand Distribution
Key Producers in India
Market Share and Trends
Import and Exports

Month-wise Import Quantities
Month-wise Export Quantities
Country-wise Share of Imports
Port-wise Share of Imports

Major End Users, Traders and Distributors
Pricing in India

CIF Pricing

Chapter 3: Global scenario
Purchase of IPC's Report includes:
Soft Copy of the report in pdf format
1 Year access to IPC's price database for polyethylene
1 Year access to indianpetrochem.com news and analysis (Login Id/Password)
One free report update (Reports are updated half-yearly or yearly)
Access to IPC analysts and experts for queries/explanations regarding the report
Hard Copy of the report available at extra cost
Purchase of the report entitles you to avail discounts on the following products:
Database of chemicals and petrochemicals daily prices
Monthly Market Advisory Services
Industry database
Chemical and Petrochemical project database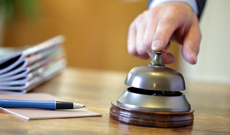 Manager Content
Anirudh Sharma
Tel: +91-9999122773
response@indianpetrochem.com
Business Development
Shubham
Mobile: +91-7290004372/80
Office : 011-69999760
support@indianpetrochem.com