<![CDATA[
Aniline
The largest application of aniline is in the preparation of methylene dianiline and related compounds by condensation with formaldehyde. The diamines synthesized through the aniline eletrophilic reaction are condensed with phosgene to give methylene diphenyl diisocyanate, a precursor to urethane polymers.
Overview
Highlights
Table of Contents
Deliverables
Contact Us
The manufacture of dye intermediates provides the primary impetus for the growth of aniline in the country. Other important applications of aniline are in rubber processing chemicals and herbicides among others. The western region is the leading consumer of aniline in the country, accounting for about 90% of the total domestic demand. The northern region has however, displayed impressive growth rates in recent years and is expected to witness a major boom in demand in the coming years.
As additives to rubber, aniline derivatives such as phenylenediamines and diphenylamine, work as antioxidants in several industries. The principal use of aniline in the dye industry is as a precursor to indigo, used extensively in the textile industry. Aniline is also used in a smaller scale in the production of the intrinsically conducting polymer polyaniline.
Demand for Aniline is met through a mixture of domestic production and imports. While production rates are falling in India, there has been a steep rise in the quantity of aniline imports.
Highlights of the Report
Domestic installed capacity, production and demand
Key Manufacturers in India
Domestic Market Share and Trends
Region-wise Demand Distribution
Month-wise Import Quantities
Month-wise Export Quantities
Country-wise Share of Imports
Port-wise Share of Imports
Major End Users, Traders and Distributors
CIF Pricing
Prominent Production Technology Licensors
Industrial Manufacturing Process
Application and Use in Diverse Sectors
Global Market highlights
Health Impacts
Chemical and Physical Properties
Chapter 1: Introduction

Chemical and Physical Properties
Application and Use
Health Impacts
Industrial Manufacturing Process
Prominent Production Technology Licensors

Chapter 2: Indian Scenario

Production and Demand
Region-wise Demand Distribution
Key Producers in India
Market Share and Trends
Import and Exports

Month-wise Import Quantities
Month-wise Export Quantities
Country-wise Share of Imports
Port-wise Share of Imports

Major End Users, Traders and Distributors
Pricing in India

CIF Pricing

Chapter 3: Global scenario
Purchase of IPC's Report includes:
Soft Copy of the report in pdf format
1 Year access to IPC's price database for polyethylene
1 Year access to indianpetrochem.com news and analysis (Login Id/Password)
One free report update (Reports are updated half-yearly or yearly)
Access to IPC analysts and experts for queries/explanations regarding the report
Hard Copy of the report available at extra cost
Purchase of the report entitles you to avail discounts on the following products:
Database of chemicals and petrochemicals daily prices
Monthly Market Advisory Services
Industry database
Chemical and Petrochemical project database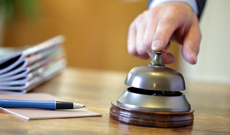 Manager Content
Anirudh Sharma
Tel: 91 9999122773
response@indianpetrochem.com
Business Development
Divya Aggarwal
Mobile: +91-7290004372/80
Office : 011-69999760
support@indianpetrochem.com