<![CDATA[
Acrylonitrile
Acrylonitrile is produced commercially by propylene ammoxidation, in which propylene, ammonia, and air are reacted by catalysts in a fluidized bed. Acrylonitrile is used primarily as a co-monomer in the production of acrylic, modacrylicfibres, acrylonitrile butadiene styrene and styrene acrylonitrile.
Overview
Highlights
Table of Contents
Deliverables
Contact Us
The growth of acrylonitrile in India has been limited in terms of capacity addition and production. Growth in demand has been slow in India, compelling companies to take a cautious stand in setting up new capacity additions. Reliance Industries Limited is the only player in the country involved in mass production of acrylonitrile. Domestic production is not sufficient to meet the demand even though production rates have been historically close to 100%. Due to a heavy mismatch in the demand and supply of acrylonitrile, the country depends heavily on imports to run industries such as ABS and SAN that use acrylonitrile as feedstock. The growth of both, imports as well as exports has been negative due to sluggish growth in the demand for the chemical.
The acrylonitrile industry has become stagnant due to dormant capacity additions, which gives enormous opportunity for foreign companies to exploit the untapped acrylonitrile market due to a huge domestic deficit in production. Propylene, the primary feedstock for acrylonitrile, influences acrylonitrile market conditions by making the production environment either harsh or lucrative.
The manufacture of acrylic fibre is the most important use of acrylonitrile in the Asia-Pacific region, which is the largest producer of fibres and textiles in the world. Acrylic fibre is used to make sweater yarn and other clothing products such as socks, scarves and thermal innerwear. The demand for acrylic fibre, therefore, heightens with the onset of winters and has a high demand throughout winters in India as the timing of the season is scattered across the country. The demand for upholstery and carpets also fuel the demand which witnesses a marginal increase compared to the summer months.
USA is the largest producer of acrylonitrile, having a huge installed capacity and catering to the demand of several countries including that of India. China is also swiftly adding substantial capacity to meet the growing demand of the country. Having realized that the market now lies in Asia and the Middle East, European firms are scaling down their operations in Europe to set up plants in China and Asia-Pacific. However on flip side, feedstock prices have been rising globally, which is discouraging some producers from enhancing or even continuing with the current level of production. To maintain profitability, even key players are either shutting down acrylonitrile plants completely or preparing for production of more profitable chemicals/materials.
Highlights of the Report
Domestic installed capacity, production and demand
Key Manufacturers in India
Domestic Market Share and Trends
Region-wise Demand Distribution
Month-wise Import Quantities
Month-wise Export Quantities
Country-wise Share of Imports
Port-wise Share of Imports
Major End Users, Traders and Distributors
CIF Pricing
Prominent Production Technology Licensors
Industrial Manufacturing Process
Application and Use in Diverse Sectors
Global Market highlights
Health Impacts
Chemical and Physical Properties
Chapter 1: Introduction

Chemical and Physical Properties of Acrylonitrile
Application and Use in Diverse Sectors
Health Impacts
Industrial Manufacturing Process

Propylene Ammoxidation
Propane Ammoxidation

Prominent PTA Production Technology Licensors

INEOS Technologies

Chapter 2: Indian Scenario

Production and Demand
Key Mono Acrylonitrile Producers in India

Reliance India Limited

Import and Exports

Month-wise Import Quantities
Month-wise Export Quantities
Country-wise Share of Acrylonitrile Imports
Port-wise Share of Acrylonitrile Imports

Major End Users, Traders and Distributors
Acrylonitrile Pricing in India

CIF Pricing

Chapter 3: Global scenario
List of Tables
Table 1: Chemical and Physical Properties of Acrylonitrile
Table 2: Property-wise Applications of Acrylonitrile
Table 3: End-use products of Acrylonitrile with Applications
Table 4: Health Impacts of Acrylonitrile
Table 5: Acrylonitrile Scenario in India: Installed Capacity, Production, Demand, Imports, Exports (MT, 2001-2014)
Table 6: Domestic Installed Capacity, Production and Production Efficiency of Acrylonitrile (MT, 2002-2014)
Table 7: Year-wise Domestic Acrylonitrile Production, Demand and Demand Growth (KT, 2001-2014)
Table 8: Domestic Acrylonitrile Installed Capacity, Production and Demand (KT, 2001-2014)
Table 9: Company-wise, Year-wise Acrylonitrile Installed Capacity in India (KT, 2001-2014)
Table 10: Import and Export Statists of Acrylonitrile in India (MT, 2001-2014)
Table 11: Month-wise Quantity of Acrylonitrile Imports (MT, 2012)
Table 12: Month-wise Quantity of Acrylonitrile Imports (MT, 2013)
Table 13: Month-wise Quantity of Acrylonitrile Imports (MT, 2014)
Table 14: Major End Users, Traders and Distributor with End Usage of Acrylonitrile in India
List of Figures
Figure 1: Year-wise Domestic Acrylonitrile Demand (MT, 2001-2014)
Figure 2: Year-wise Domestic Acrylonitrile Production (KT, 2001-2014)
Figure 3: Domestic Acrylonitrile Installed Capacity, Production and Demand (KT, 2001-2014)
Figure 4: Reliance Industries Limited Acrylonitrile Production (KT, 2001-2014)
Figure 5: Month-wise Quantity of Acrylonitrile Imports (MT, 2012)
Figure 6: Month-wise Quantity of Acrylonitrile Imports (MT, 2013)
Figure 7: Month-wise Quantity of Acrylonitrile Imports (MT, 2014)
Figure 8: Source Country Share of Acrylonitrile Imports (2012)
Figure 9: Source Country Share of Acrylonitrile Imports (2013)
Figure 10: Source Country Share of Acrylonitrile Imports (2014)
Figure 11: Acrylonitrile Imported Prices in India (Rupees/Ton, 2001-2014)
Figure 12: CIF Prices for Acrylonitrile (USD/MT, 2012)
Figure 13: CIF Prices for Acrylonitrile (USD/MT, 2013)
Figure 14: CIF Prices for Acrylonitrile (USD/MT, 2014)
Figure 15: World's Top 5 Acrylonitrile Installed Capacity (MT)
Purchase of IPC's Report includes:
Soft Copy of the report in pdf format
1 Year access to IPC's price database for polyethylene
1 Year access to indianpetrochem.com news and analysis (Login Id/Password)
One free report update (Reports are updated half-yearly or yearly)
Access to IPC analysts and experts for queries/explanations regarding the report
Hard Copy of the report available at extra cost
Purchase of the report entitles you to avail discounts on the following products:
Database of chemicals and petrochemicals daily prices
Monthly Market Advisory Services
Industry database
Chemical and Petrochemical project database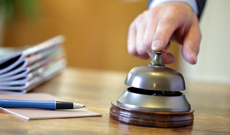 Manager Content
Anirudh Sharma
Tel: 91 9999122773
response@indianpetrochem.com
Business Development
Divya Aggarwal
Mobile: +91-7290004372/80
Office : 011-69999760
support@indianpetrochem.com