<![CDATA[
Acetone
Acetone also known as propanone, is an important solvent, finding applications both in the laboratory as well as in diverse industries. Acetone is a good solvent for many plastics and some synthetic fibers. It is used for thinning polyester resin, cleaning tools used with it, and dissolving two-part epoxies and superglue before they harden. It is used as one of the volatile components of some paints and varnishes.
Overview
Highlights
Table of Contents
Deliverables
Contact Us
A majority of acetone production in India finds its end use in the pharmaceutical, paint and cosmetic industry, which cumulatively account for more than 80% consumption of acetone in India. Acetone also has major applications in the manufacture of other chemicals, affirming its position as a major feedstock in India. Resembling the consumption pattern of a majority of chemicals, acetone also finds maximum consumption in the northern and western regions of India.
The demand for acetone in the domestic market has almost doubled in the last decade. Due to static production capabilities, the dependency of the country on imports has increased as domestic production struggles to keep up with the demand. A huge disparity in domestic demand and supply status is visible due to lack of any planned projects for acetone production. Since a majority of domestic acetone is fulfilled through imports from other countries, acetone pricing is vulnerable to international demand, supply situation and volatility in the international market.
The primary feedstock for production of acetone is phenol. Most manufacturers, therefore, prefer to have an integrated facility, wherein the phenol production can be used captively for the production of acetone. Displaying this trend, Hindustan Organic Chemicals Limited and Schenectady International Group - India Limited are the only producers of phenol as well as acetone in the country, and between them they carry the heavy burden of catering to the demand for the entire country.
The growth of acetone is highest in Asia, as the continent aims at becoming the global leader in cumene, phenol and acetone integrated production facilities. The global demand for acetone is highest in Asia Pacific followed by United States of and Europe. The leading global producer of acetone is China, which recently initiated plans to break ground on the largest phenol and acetone plant, expected to start production by end of 2016. Globally, the demand for acetone is very high as it finds application in almost every major industry involved in making solvents and bisphenol-A, methyl isobutyl ketone and methyl methacrylate.
Highlights of the Report
Domestic installed capacity, production and demand
Key Manufacturers in India
Domestic Market Share and Trends
Region-wise Demand Distribution
Month-wise Import Quantities
Month-wise Export Quantities
Country-wise Share of Imports
Port-wise Share of Imports
Major End Users, Traders and Distributors
CIF Pricing
Prominent Production Technology Licensors
Industrial Manufacturing Process
Application and Use in Diverse Sectors
Global Market highlights
Health Impacts
Chemical and Physical Properties
Chapter 1: Introduction

Chemical and Physical Properties
Application and Use
Health Impacts
Industrial Manufacturing Process
Prominent Production Technology Licensors

Chapter 2: Indian Scenario

Production and Demand
Region-wise Demand Distribution
Key Producers in India
Market Share and Trends
Import and Exports

Month-wise Import Quantities
Month-wise Export Quantities
Country-wise Share of Imports
Port-wise Share of Imports

Major End Users, Traders and Distributors
Pricing in India

CIF Pricing

Chapter 3: Global scenario
Purchase of IPC's Report includes:
Soft Copy of the report in pdf format
1 Year access to IPC's price database for polyethylene
1 Year access to indianpetrochem.com news and analysis (Login Id/Password)
One free report update (Reports are updated half-yearly or yearly)
Access to IPC analysts and experts for queries/explanations regarding the report
Hard Copy of the report available at extra cost
Purchase of the report entitles you to avail discounts on the following products:
Database of chemicals and petrochemicals daily prices
Monthly Market Advisory Services
Industry database
Chemical and Petrochemical project database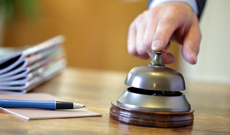 Manager Content
Anirudh Sharma
Tel: 91 9999122773
response@indianpetrochem.com
Business Development
Divya Aggarwal
Mobile: +91-7290004372/80
Office : 011-69999760
support@indianpetrochem.com