<![CDATA[
Acetic Anhydride
Acetic Anhydride is mainly used for acetylations leading to commercially significant materials. Its largest application is for the conversion of cellulose to cellulose acetate, which is a component of photographic film and other coated materials.
Similarly it is used in the production of aspirin (acetylsalicylic acid), which is prepared by the acetylating of salicylic acid. It is also used as a wood preservative via autoclave impregnation to make longer lasting timber.
Overview
Highlights
Table of Contents
Deliverables
Contact Us
Demand for Acetic Anhydride is growing at a burgeoning pace in India. The capacity additions and Productions have increased at a similar pace and have kept pace with the demand. It is however the export of Acetic Anhydride that has boomed in India. This pace is bound to continue as the manufacturing sector in India is set to boom. Jubilant Organosys Limited is one of India's largest manufacturers of Acetic Anhydride. Bulk of the Acetic Anhydride produced in India is consumed by the Cellulose Acetate Industry.
The market for acetic anhydride is mainly driven by huge demand from cellulose acetate. Cellulose acetate is manly consumed in cigarettes. . In terms of demand, North America is the leading region owing to huge demand from cellulose acetate market coupled with huge demand from pharmaceutical industry. However, the market for acetic anhydride is declining in North America region due to strict environmental regulations. Asia Pacific is anticipated to be the fastest growing market for acetic anhydride due to increasing demand from various end-user industries such as pharmaceutical, textiles, and polymers among others. The demand for acetic anhydride is huge from countries such as Japan, China and India. China and Japan were the leading consumers of acetic anhydride in Asia Pacific region. Numerous global manufacturers have started manufacturing cellulose acetate and acetic anhydride due to lower manufacturing and labor costs in China. India is likely to provide better opportunity for acetic anhydride market owing to increasing demand from industries such as pharmaceutical, textile and polymers market.
Highlights of the Report
Domestic installed capacity, production and demand
Key Manufacturers in India
Domestic Market Share and Trends
Region-wise Demand Distribution
Month-wise Import Quantities
Month-wise Export Quantities
Country-wise Share of Imports
Port-wise Share of Imports
Major End Users, Traders and Distributors
CIF Pricing
Prominent Production Technology Licensors
Industrial Manufacturing Process
Application and Use in Diverse Sectors
Global Market highlights
Health Impacts
Chemical and Physical Properties
CHAPTER 1
Introduction

Properties

Physical Properties
Chemical Properties

Uses and application in diverse sectors
Industrial Manufacturing process
Storage
Health Impacts

Chapter 2
Indian Scenario

Production and Demand
Imports and Exports
Key Producers

Jubilant Organosys Limited
IOLCP

Key Consumers
Acetic anhydride pricing in India
Market trends
Month wise Imports
Month wise Exports
Port wise Imports Analysis
Major End Users, Distributors and Traders

Chapter 3
Global Scenario

Production
Key Players

Key consumers
List of Tables
Figure 1 Manufacturing process of Acetic Anhydride
Figure 2 Production and Demand trends of acetic anhydride in India (FY02-FY14, MT)
Figure 3 Capacity Utilization of Acetic Anhydride in India (FY02-FY14)
Figure 4 Import and Export trends of acetic anhydride in India (FY02-FY13, MT)
Figure 5 Country wise export of acetic anhydride from India (2012-13)
Figure 6 Country wise import of acetic anhydride in India (2012-13)
Figure 7 Domestic Producer of Acetic anhydride in India (2012)
Figure 8 Global market of Jubilant Organosys Limited (2012)
Figure 9 Production of acetic anhydride at IOLCP (1998-2012, MT)
Figure 10 Consumption of acetic anhydride in India (2012)
Figure 11 Imports value per tons of acetic anhydride in India (FY02-FY13, MT/Rs lakhs)
Figure 12 Month wise Import Data (2012)
Figure 13 Month wise Import Data (2013)
Figure 14 Month wise Import Data (2014 (Till July))
Figure 15 Month wise Export Data (2012)
Figure 16 Month wise Export Data (2013)
Figure 17 Month wise Export Data (2014 (Till August))
Figure 18 Port wise Import Data (2013)
Figure 19 Port wise Import Data (2014)
Figure 20 Global production of acetic anhydride (FY06-FY12, MT)
Figure 21 Global manufacturer of acetic anhydride (2012)
Figure 22 Global consumption of acetic anhydride (2012)
List of Figures
Table 1 Physical properties of acetic anhydride
Table 2 Consumption trends of Acetic Anhydride in India (FY02-FY13, MT)
Table 3 Production and demand trends of acetic anhydride (FY02-FY14, MT)
Table 4 Imports and Exports of acetic anhydride in India (FY02-FY14, MT)
Table 5 Country wise export of acetic anhydride from India (2012-13, MT)
Table 6 Country wise import of acetic anhydride in India (2012-13, MT)
Table 7 Domestic Producer of Acetic anhydride in India (2012, MT)
Table 8 Acetic anhydride import prices in India (FY02-FY13, Rs/ton)
Table 9 Acetic Anhydride export prices in India (FY02-FY13. Rs/ton)
Table 10 Month wise Import Data (2012)
Table 11 Month wise Import Data (2013)
Table 12 Month wise Import Data (2014 (Till July))
Table 13 Month wise Export Data (2012)
Table 14 Month wise Export Data (2013)
Table 15 Month wise Export Data (2014 (Till August))
Table 16 List of Importers in India
Purchase of IPC's Report includes:
Soft Copy of the report in pdf format
1 Year access to IPC's price database for polyethylene
1 Year access to indianpetrochem.com news and analysis (Login Id/Password)
One free report update (Reports are updated half-yearly or yearly)
Access to IPC analysts and experts for queries/explanations regarding the report
Hard Copy of the report available at extra cost
Purchase of the report entitles you to avail discounts on the following products:
Database of chemicals and petrochemicals daily prices
Monthly Market Advisory Services
Industry database
Chemical and Petrochemical project database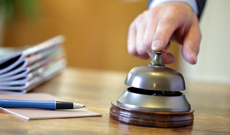 Manager Content
Anirudh Sharma
Tel: 91 9999122773
response@indianpetrochem.com
Business Development
Divya Aggarwal
Mobile: +91-7290004372/80
Office : 011-69999760
support@indianpetrochem.com