<![CDATA[
Acetic Acid
Acetic acid, a derivative of methanol, is used to produce terephthalic acid (PTA) which is used to make polyester fibre for carpeting and textiles. PTA is also a basic component of polyethylene terephthalate (PET) plastic, which is used to package beverages and household products.
Acetic acid is a major component of vinyl acetate monomer, which is used to manufacture water-based paints and adhesives and is a welcome replacement for solvent-based products.
Overview
Highlights
Table of Contents
Deliverables
Contact Us
Acetic Acid is one of the major organic chemicals imported in India. Almost all the consuming sectors of Acetic Acid have witnessed growth rates of more than 10% in the past 5 years, indicating a strong demand of Acetic Acid in the present market scenario. Purified Terephthalic Acid (PTA) is the largest consumer of Acetic Acid, accounting for more than half the domestic production of the country and expected to achieve growth rates close to 20% in the next 5 years. Esters, Camphors and Dyes are other major consumers of Acetic Acid in the country expected to witness modest growth in the coming years. Western region of the country is the largest hub of Acetic Acid consumption, accounting for more than half of domestic Acetic Acid consumption. Other regions of the country share approximate similar Acetic Acid requirements, which are however, expected to increase in the future.
Laxmi Organics, JUBL and GNFC are the chief Acetic Acid manufacturers in the domestic market. Though production has seen a modest growth, it is not enough to meet the domestic demand. India's limited domestic production mandates users and distributors to procure Acetic Acid through imports. There is, therefore, very little scope for exporting Acetic Acid as the demand is within the country. Malaysia is the major source of import and has more than half share in total quantity of Acetic Acid imported by India. Singapore followed by Taiwan, China and USA account for the rest.
The global demand of acetic acid is around 6.5 million tonnes per year (Mt/a), of which approximately 1.5 Mt/annum is met by recycling; the remainder is manufactured from petrochemical feedstock. As a chemical reagent, biological sources of acetic acid are of interest but generally uncompetitive. Acetic acid is a chemical reagent for the production of chemical compounds. The largest single use of acetic acid is in the production of vinyl acetate monomer, closely followed by acetic anhydride and ester production. The volume of acetic acid used in vinegar is comparatively small.
Highlights of the Report
Domestic installed capacity, production and demand
Key Manufacturers in India
Domestic Market Share and Trends
Region-wise Demand Distribution
Month-wise Import Quantities
Month-wise Export Quantities
Country-wise Share of Imports
Port-wise Share of Imports
Major End Users, Traders and Distributors
CIF Pricing
Prominent Production Technology Licensors
Industrial Manufacturing Process
Application and Use in Diverse Sectors
Global Market highlights
Health Impacts
Chemical and Physical Properties
CHAPTER 1
Introduction

Major Physical and Chemical Properties
Uses

Vinyl Acetate Monomer
Ester Production
Acetic Anhydride
Use as a Solvent
Medicinal Use
Vinegar

Health Risks
Manufacturing Processes

Carbonylation of methanol (Monsanto and Cativa)
Oxidation of acetaldehyde
Oxidation of Butane
Saabre

CHAPTER 2
INDIAN SCENARIO

Production and Demand
Key Producers (India)

GNFC
Jubilant Organosys
Ashok Alco Chem

Capacity Expansion Plans
Import and Export
Consumption

Key Consumers in India

Import-Export Scenario

Month wise Imports

Month wise Exports
Port wise Imports Analysis
C.I.F. Price Analysis
Major End Users, Distributors and Traders

CHAPTER 3
GLOBAL SCENARIO

Production
Key Producers (Worldwide)
CONSUMPTION
Consumption

Vinyl Acetate Monomer
Purified Terephthalic Acid
Acetate Esters
Other Derivatives

Projections
List of Tables
Table 1 Physical and Chemical Properties of Acetic Acid
Table 2 Acetic Acid Scenario in India (2001-2014, in MT)
Table 3 Acetic Acid Production and Capacity Utilization (2007-2014, MT)
Table 4 Acetic Acid Producers in India
Table 5 Acetic Acid Import Sources India (2012)
Table 6 Acetic Acid Import Sources India (2013)
Table 7 Acetic Acid Import Sources India (2014)
Table 8 Month wise Import Data (2012)
Table 9 Month wise Import Data (2013)
Table 10 Month wise Import Data (2014 (Till July))
Table 11 Month wise Export Data (2012)
Table 12 Month wise Export Data (2013)
Table 13 Month wise Export Data (2014 (Till August))
Table 14 List of Importers, Distributors and Traders
Table 15 List of End Users
List of Figures
Figure 1 Acetic Acid Production and Demand (2001-2014, MT)
Figure 2 Capacity Utilization (2007-2014)
Figure 3 Acetic Acid Import and Export (2001-2014, MT)
Figure 4 Acetic Acid Import Sources India (2012)
Figure 5 Acetic Acid Export Destinations India (2013)
Figure 6 Acetic Acid Import Sources India (2014)
Figure 7 Acetic Acid Export Destinations India (2012-2013, MT)
Figure 8 Acetic Acid Import Value per tonne (2001-02 to 2013-14, MT)
Figure 9 Month wise Import Data (2012)
Figure 10 Month wise Import Data (2013)
Figure 11 Month wise Import Data (2014 (Till July))
Figure 12 Month wise Export Data (2012)
Figure 13 Month wise Export Data (2013)
Figure 14 Month wise Export Data (2014 (Till August))
Figure 15 Port wise Import Data (2012)
Figure 16 Port wise Import Data (2013)
Figure 17 Port wise Import Data (2014)
Figure 18 CIF Prices (2012)
Figure 19 CIF Prices (2013)
Figure 20 CIF Prices (2014, Till July)
Figure 21 Sector Wise Consumption in India
Figure 22 Global Demand for Acetic Acid Derivatives 2011 (tonnes)
Figure 23 WORLDWIDE SECTOR WISE CONSUMPTION OF ACETIC ACID (2012)\
Purchase of IPC's Report includes:
Soft Copy of the report in pdf format
1 Year access to IPC's price database for polyethylene
1 Year access to indianpetrochem.com news and analysis (Login Id/Password)
One free report update (Reports are updated half-yearly or yearly)
Access to IPC analysts and experts for queries/explanations regarding the report
Hard Copy of the report available at extra cost
Purchase of the report entitles you to avail discounts on the following products:
Database of chemicals and petrochemicals daily prices
Monthly Market Advisory Services
Industry database
Chemical and Petrochemical project database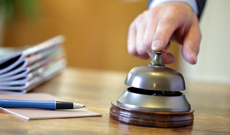 Manager Content
Anirudh Sharma
Tel: 91 9999122773
response@indianpetrochem.com
Business Development
Divya Aggarwal
Mobile: +91-7290004372/80
Office : 011-69999760
support@indianpetrochem.com